Image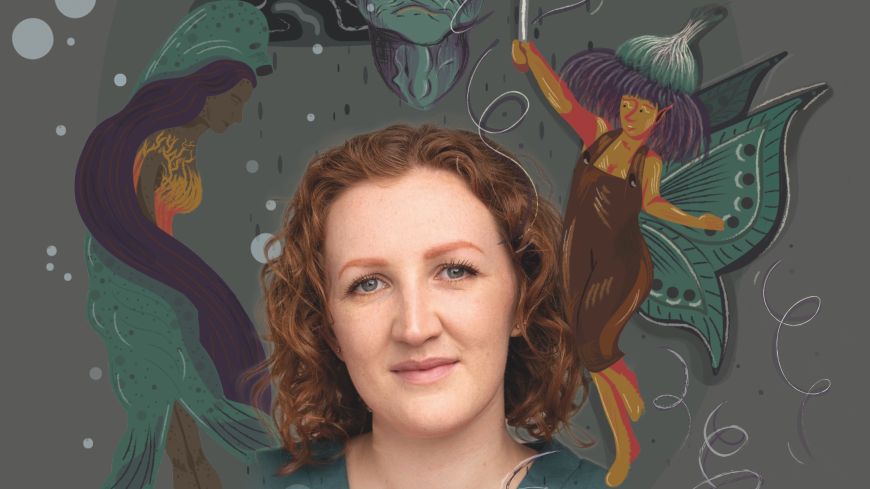 Production
Ailsa Shepherd (Playwright, Producer, Director)
Performers
Ailsa Shepherd
This is the professional writing debut – as well as Edinburgh Fringe debut – of Aisla Shepherd, the creator of this charming piece which looks at the memories we have of our backgrounds and culture, through the eyes of its women. Using Doric, Scots and English, Shepherd takes us on a journey of remembering back to time spent with a beloved gran who has just passed away.
What Shepherd does well is weave in folklore and the delightful lilting dialect of Doric – from the north-east of Scotland - and draws us into the heart-warming memories of growing up, spending time with her gran. There are tales of mythical creatures and histories that punctuate those memories and intertwined into the reality, or half-dreamed reality, that her gran entertained her with.
The venue space is compact and works well for this solo show. Shepherd is a warm and watchable performer; the audience knows they are in safe hands as she invites us into her world of memories and mysteries. What could be stronger are the transitions back and forth between these worlds of past and present, and the storyteller and her gran with the creatures who visit, as the physical connection was not always there in the body language and performance. This piece was reviewed during previews however, so there is time to grow into the performance. 
This is a sweet, evocative piece and in a world that can sometimes feel quite corporate and harsh, it is a refreshing dip into our Scottish myths and legends, coupled with the importance of women in the telling of these stories. A lovely debut piece that harks back to a quieter time and reminds us that home is made of memories.
Show Time: 4-26 (not 13, 20) August @ 12:40
Greenside @ Infirmary Street
Ticket Prices: £8-£10
https://tickets.edfringe.com/whats-on/fit-ye-sayin-quine?day=14-08-2023
Accessibility: Wheelchair accessible toilets; Relaxed performance.
Suitability: 12+ (guidance)