Image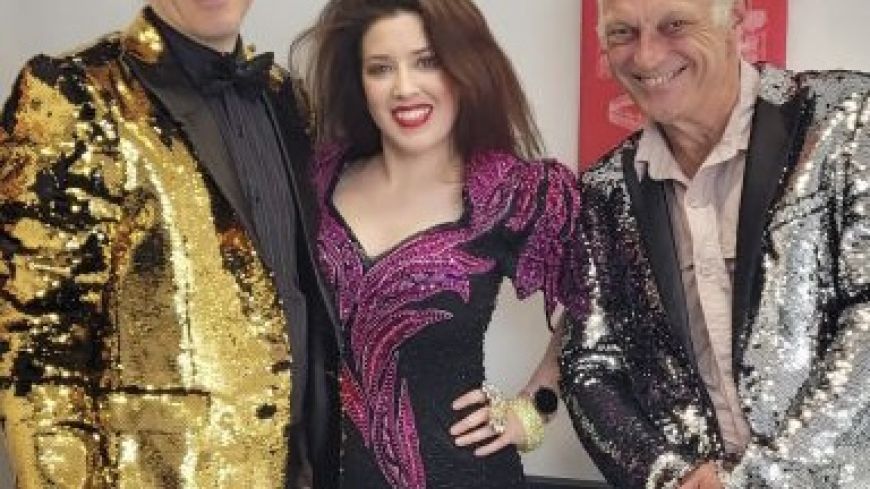 Company
TruSongstress Productions
Production
Johnny Thorn (Keyboard), Sean Taylor (Tech)
Performers
Robin Rothman (Trudy Carmichael)
Take a tablespoon of sequins, a cup of humour, two cups of killer vocals, mix in a ton of comedy, and top with the most impressive improv skills you've ever seen, and the result is one Trudy Carmichael.
If you've never had the pleasure of seeing a one-woman improvised show, Trudy Carmichael Presents: The Improvised One-Woman Show! needs to be your first introduction. 
Trudy, played by Robin Rothman is a comedienne extraordinaire who pulls her show material from audience suggestions while her incredible accompanyist, John, improvises alongside her on the keyboard. 
The audience suggestions in my show were show tunes, folk music, and beer; Rothman turned them into seven spectacular songs that I wish I could find on Spotify.
My favourites were "Extroverted Introvert Extrovert", with the lyric "you radiate into the sun until you explode into nothing," and "Too Cold in Edinburgh" in which she admired the locals for their ability to drink a cold beer outside in the chilly August weather and lamented her inability to do the same.
Not only is she funny enough to make your sides split, but she also has a range that will make your eyes pop - if you make it out of the show alive, you'll want to come back again- and you should; it's never the same show twice. Luckily for you, she's performing for the entire Fringe, so book your tickets now because the more people find out about this show, the sooner the tickets will disappear.
Criminally undersold, Rothman performed to a small crowd with all the vigour of a sold-out show at Radio City Music Hall.
Tickets here (£6-9)
August 5 - 27 (not 14) | 16:30 
Suitability: 14+ (Guideline)