Image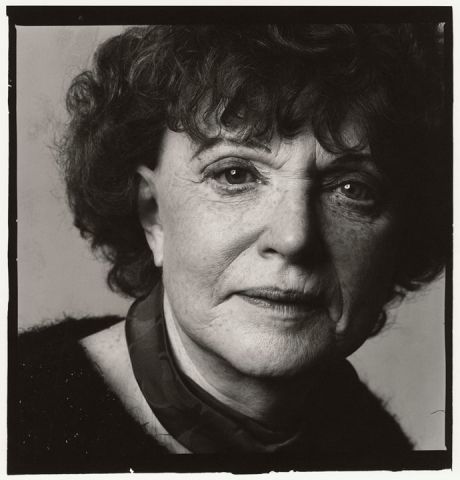 Performers
Ali Smith (author) and Val McDermid (chair)
As part of the series Muriel Spark 100, Val McDermid introduced Ali Smith as Scotland's greatest living writer who would be discussing the work of our greatest deceased writer. In November 2017 Ali Smith gave the Muriel Spark Society Lecture at the start of celebrations to mark the centenary of her birth. This lecture is now published in book form, In the Spirit of Spark.
With Val McDermid in the chair the expectation from the audience was perhaps a lively debate, rich in colourful stories and sharp wit. However, the full hour was devoted to a complete reading of this literary critique by Ali Smith.
It is certainly a dynamic and dramatic performance as she weaves narrative, characters, setting, symbolism and inspiration from a selection of novels, as a way to understand "her intelligence, her longsightedness, her liberating merriment, her formidable blitheness."
Describing the historical background to The Mandelbaum Gate, the crossing point between Israel and Jordan, she reflects on its topicality today about international borders, the fact that our country is more divided now than ever before. Realism is an essential aspect in Spark's fiction showing profound humility with a poet's perception.
Time is a constant notion too, such as in The Driver's Seat weaving like a web through the time of our lives, changing beliefs, social, political, religious values, past and present. An intersting observation is that Spark was born on the first day of the second month of the last year of the First World War. Her raision d'etre as a writer was from a philosophical standpoint, the appreciation of tragedy and comedy. A marvellous quotation about Spark's use of language and in particular her love of the word, "nevertheless," as voiced by a couple of middle class Edinburgh ladies in musquash coats having tea in McVites, 1930s era.
Ali Smith dips in and out of various stories such as The Comforters in which the author feels like her own character. She recalls reading The Prime of Miss Jean Brodiefor the first time in 1979 when she was a 17-year-old schoolgirl herself. Throughout all Spark's work there are revolving, evolving questions about truth, lies and fiction. Muriel Spark, the most European and international of writers, was of Scottish formation brought up in the Calvinist capital, imbued in history from the Castle crag to the graceful stately squares around the New Town.
Unfortunately, the fast paced reading made it difficult at times to capture every reference and literary link. There is neither time for an erudite discussion between Val McDermid, (who writes about death) and Ali Smith (novels on art and life), nor questions from the audience.
It is understandable that the EIBF would programme a repeat of this Muriel Spark Society lecture for those who did not attend. However, a few selected extracts would have sufficed to give a taster to encourage us to buy the book to read at leisure, rather than listen to every word.
In the Spirit of Spark - the Muriel Spark Society Lecture by Ali Smith is published by Polygon.