Image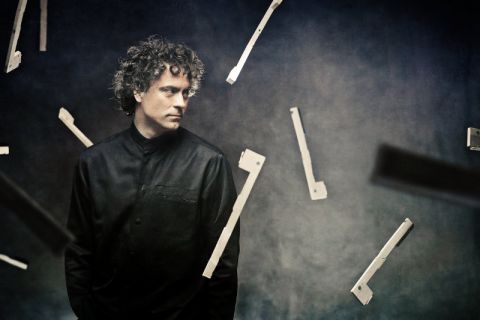 Company
Bergen Philharmonic Orchestra
Production
Edinburgh International Festival
Performers
Paul Lewis (piano)
Last night's concert at the Usher Hall was with the Bergen Philharmonic Orchestra. Founded in 1765 it is one of the world's oldest orchestras. Conducted by their ebullient Chief Conductor Edward Gardner, the concert began with Wagner's Rienzi Overture.
His third opera, it was first performed in 1842 and in typical Wagner style features much brass. It opens with a solo trumpet call, whose refrain is often repeated, then continues with luscious strings and concludes with a resounding military march. The musicians, under Gardner's baton, created a fabulous rendition of this overture with effective emphasis on the variations of tone throughout. There was great precision from the brass section and the rousing finale almost raised the roof of the Usher Hall.
Edvard Grieg is Norway's revered composer and Bergen was his home town although he lived outside in a house on top of a hill with a spectacular view overlooking fjords. He was associated with Bergen Philharmonic Orchestra and was their artistic director for two years from 1880 to 1882. His piano concerto is one of his famous compositions and it was played by Paul Lewis, who is married to a Norwegian. It has a rumbustious opening with solo piano and contains some lovely lyrical themes combined with many difficult octave runs which Lewis mastered superbly. His sensitive interpretation of the cadenza in the first movement was beautiful. Overall, it was a stunning performance.
The last composition on the programme was Elgar's Symphony No 1 in A flat major. He had planned to write a symphony for some time and when it was first performed in December 1908 it had an ecstatic reception and was described as an "immediate and phenomenal success." Conducting from the podium without a score Gardner wholeheartedly conducted this complex symphony which has a ponderous, pulsating opening. In the middle movement the pianissimo of the strings sounded gorgeous. Indeed, all three movements of the symphony created a perfect platform to illustrate the exceptional talent of all the musicians.
An appreciative audience demanded an encore. Grieg's 'In the Hall of the Mountain King' (from Peer Gynt) was the choice which the orchestra played at a terrific pace.