Image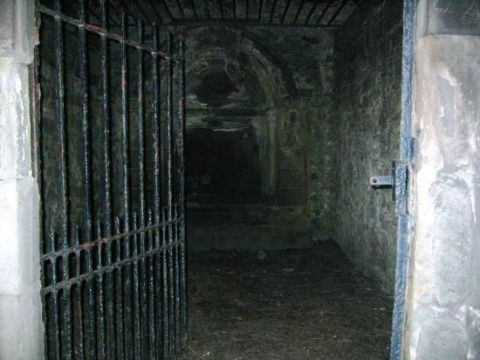 Production
City of the Dead Tours
Performers
"Gerry with a G"
This was a very informative and entertaining tour of some historic sites in and around St Giles'. Our guide, Gerry, was incredibly welcoming, and was at pains to ensure that we felt safe and secure - which was particularly useful when navigating the cobbles!
Many reports over the years have testified to much paranormal activity at this location. Gerry gave us a combination of enthusiastic performance combined with accomplished knowledge. Infectious humour interspersed the description of a long-running paranormal investigation.
Leaving the Cathedral, we were directed along George IV Street, and then to Greyfriars, and there to commemorate the grave of "Greyfriars Bobby".
The historicity of the site was fully explained - a lot of information to take in; but which was especially useful was how the events being described interfaced with the subsequent development of Edinburgh (and tensions with England) - not least the Royal Mile, and also connections with Whitby and Bram Stoker.
The Mackenzie poltergeist has been the most documented case, which Walter Scott brought to the public attention at the turn of the 19th century. Mackenzie turned this graveyard into somewhat of a concentration camp. We were granted privileged access to the graves and enclosed tombs, normally beyond the range of the public. We also heard a colourful description regarding the exhumation of bodies from the area we visited.
There was probably too much information to take in, and an over-emphasis on humour, though this was all delivered in a friendly and informal manner, and was entirely unscripted. Nonetheless, this somewhat lessened the sense of anticipation and expectation for those expecting a more 'haunting' experience - and there was no experience of ghosts at all!
The production finished at 10.30pm
City of the Dead, Tuesday 29th August, 9.00pm, around St Giles' Cathedral