Image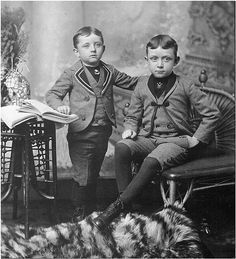 Performers
Kate Summerscale, Val McDermid (presenter)
Kate Summerscale became a best selling author with "The Suspicions of Mr Whicher", about the scandalous real life murder of a child at Road Hill House, Wiltshire in 1860. This meticulously researched account of the investigation by Scotland Yard Detective Jack Whicher won the Samuel Johnson Prize for Non-Fiction 2008 and adapted into a TV drama series.
The scandalous case in fact inspired the emerging genre of Victorian detective fiction such as Country House murders where a member of the household is the culprit.
Introducing this event, Val McDermid first asked Kate to summarise her career to explain how she began writing about true life crime. As a journalist she worked at the Independent before moving to the Telegraph as the Obituary writer. One such notice was on Marion Barbara ("Joe") Carstairs who fascinated her. In the 1920s, she became a speed-boat racer, the 'fastest woman on water'. A Bohemian socialite she retired to the Bahamas, her life and death documented in Kate's biography, "The Queen of Whale Cay".
She then gave up the day job to research "The Suspicions of Mr Whicher" enjoying the tireless obsession and historic investigation of a puzzling mystery. "A Wicked Boy" is a gruesome account of matricide, unravelling events before and after the murder. In July 1895, 13 year old Robert Coombes with his younger brother Nattie went off to a cricket match, telling neighbours that their mother was in Liverpool. But within a few days,, something was smelling rotten in their home in Plaistow, East London. Robert admitted that he had stabbed his mother.
Summerscale analysed the court case evidence and studied the Coombes' family life for any psychological reason for Robert to commit murder. She read extensive newspaper reports and Trial documentation. The prosecution did not try to find a motive and decided that Robert was insane and sent to Broadmoor. The only problem was that Robert's medical file here is sealed for several decades when Kate will be 82!
What was significant were the boy's 'Penny Dreadful' comics about Cowboys and Indians, fantasy stories and battles. She even traced copies of the same issues found in his home to see if he was influenced by tales of crime and death. Kate says she prefers to concentrate on Victorian Cold Cases as there's so much authentic documentation, war records and newspaper reports for authentic detective work.
An interesting comment from a member of the audience came from a Criminology lecturer who uses "The Suspicions of Mr Whicher" as a recommended text for his students. He had visited Broadmoor for his own research work and was surprised to see that patients serve meals to visitors, but every knife and fork is counted out and counted back in.!
Performance details:
"Kate Summerscale – the story of a Victorian Child Killer" took place on 25 August
"The Wicked Boy" was published by Bloomsbury in May 2016,(hardback)