Image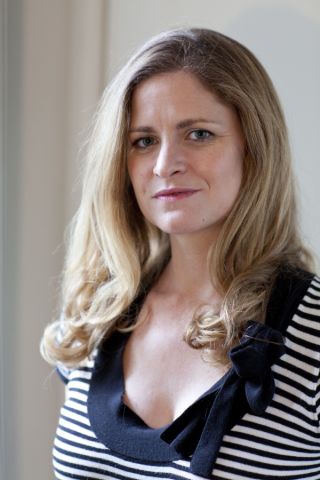 Performers
Liza Klaussmann, Stewart O'Nan, Stephen McGinty (chair)
This entertaining discussion about F. Scott Fitzgerald was like eavesdropping on an animated, cultural conversation during a literary soiree at Gertude Stein's Parisian apartment.
Stephen McGinty was the charming host with his guests, Liza Klaussmann and Stewart O'Nan who have both published fictional accounts of the glamorous Gatsby-esque life and tragic early death of the American novelist.
Liza Klaussmann is introduced as the best-selling author of 'Tigers in Red Weather,' but also, as the great, great, great grand-daughter of Herman Melville. With a quick quip, McGinty added, " Trying to read Moby Dick, my first question is, where was his editor?!.
Her new novel, 'Villa America', takes its title from Gerald and Sara Murphy's home near Antibes, the Cote d'Azur playground in the 1920s of Scott and Zelda Fitzgerald, Ernest Hemingway, Cole Porter and Pablo Picasso.
'West of Sunset' by Stewart O'Nan picks up the story in the late 1930s when Fitzgerald has arrived in Hollywood. Zelda is now in a mental asylum while his literary fame and finances are dwindling causing his health to suffer.
Klaussmann's interest in Fitzgerald began when she selected 'Tender is the Night' for her Master's Degree. To research the lifestyle and real characters behind the novel, she read Zelda's letters to help with dialogue, finding that she and Scott shared a single voice in literary style. The "magical Murphy's" were the Muses for all the Riviera artists and writers.
Stewart O'Nan had to find out about the golden age of Hollywood during the 1930s when Fitzgerald began to work on writing screenplays, drinking with Humphrey Bogart and dancing with Dorothy Parker. Despite the previous success of 'The Great Gatsby', he was now the outsider. One of the most important people Stewart met was Frances, who, when aged aged 18, became Fitzgerald's secretary. He was "her education" as she typed his manuscripts and discussed life and literature. She died in December 2014.
His great, unfinished novel, "The Love of the Last Tycoon," deals with the romance, illusion and tawdriness of the movie industry. Fitzgerald's life at this point is a wreck. Everyone around him is incredibly successful, rich and famous, and he can't even afford to make his car payments.
'Tender is the Night' begins with these lines: " On the pleasant shore of the French Riviera, about half way between Marseilles and the Italian border, stands a large, proud, rose-coloured hotel. Deferential palms cool its flushed facade, and before it stretches a short dazzling beach. Lately it has become a summer resort of notable and fashionable people."
In response to a question from the audience about this fictional place, Liza explained that Gausses Hotel during Fitzgerald's time would only accept cash for payment. This is the Hôtel du Cap-Eden-Roc, Antibes.
I think I shall take a copy of these two books and spend a few days here to absorb the luxury life, loves and leisurely times of Scott, Zelda, Gerald and Sarah, Pablo, Cole et al. on the Riviera beach.
Villa America by Liza Klaussmann is published by Picador. West of Sunset by Stewart O'Nan is published by Viking.
This Book Festival event took place on 22 August, 2015.