Image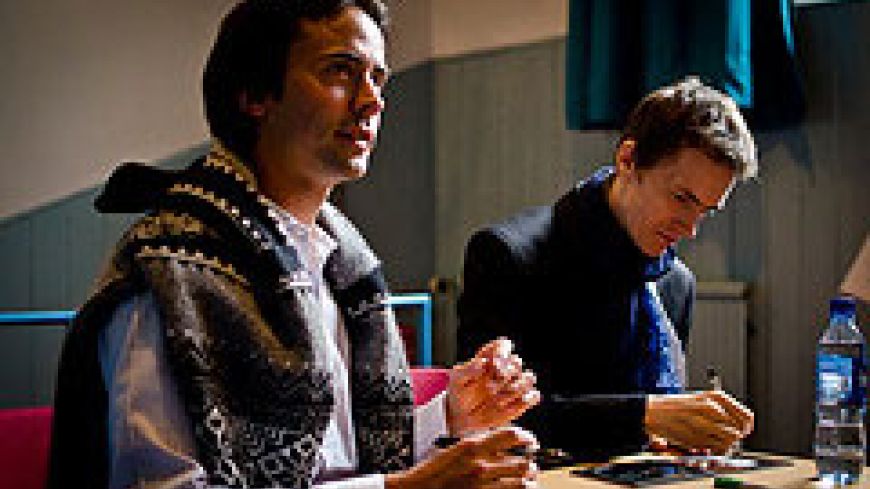 Company
The Queen's Hall Series
Production
Debussy, Cello Sonata; Kodály, Sonata for solo cello; Marais, Suite in D minor; Poulenc, Cello Sonata.
Performers
Jean-Guihen Queyras (cello), Alexandre Tharaud (piano).
Jean-Guihen Queyras is an extraordinarily versatile French cellist who played the three large scale movements of Kodály's Sonata for solo cello as the centrepiece of a delightful morning concert as part of The Queen's Hall series. He was playing a cello made in 1696 whilst the Hungarian composer's Sonata was written in 1915 in the midst of the Great War and not performed for another three years.
Determined to write un-Germanic and very French music, in 1915 Debussy composed his Cello Sonata in D minor. It has three short movements and Jean-Guihen Queyras was accompanied on the piano by Alexandre Tharaud. Later they played Marais' deep and resonant Suite in D minor originally written for viola da gamba and basso continuo.
The concert ended with Poulenc's Cello Sonata which was finished in 1948. Here the piano starts and sets the basic line before allowing the cello to take a control. The four movements begin with a flourish in the Allegro and go into calm waters with Cavatine. This was followed by Ballabiale - Trés animé and gai, and finished with the Largo.
Wanting some more, the audience got the encore they clapped for - some Schubert.
Alexandre Tharaud, the pianist, is also French and he and Queyras often play and have recorded together. Tharaud was to be playing the piano in his own concert in The Queen's Hall the next day.
Event: Monday 29 August at 11am

It is to be broadcast as the Lunchtime Concert on Radio 3 on 13 September 2011