Image (reusable)
Image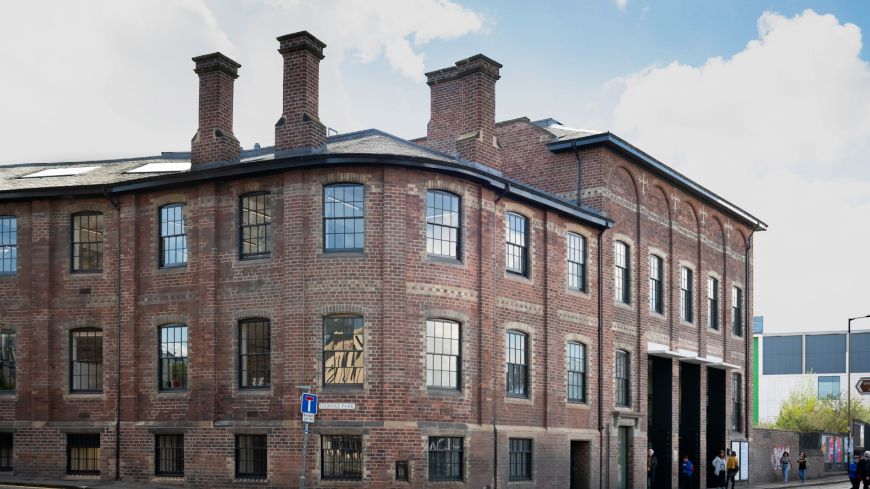 Telephone (box office)
0131 557 2479
Edinburgh Printmakers warmly invites you to join us for the launch of our upcoming exhibitions:
Wednesday 1st February 2023
6:30-8:30pm
Ornamental Breakdown by Edinburgh-based artist Bernie Reid
Bernie Reid (b. 1972 Stirling, Scotland) is a Leith-based artist and a graduate of Edinburgh College of Art whose body of work over a 30-year career includes mixed media paintings, trompe l'oeil decorative rugs, graphic screen prints and sculpture. Reid often employs mediums and techniques associated with graffiti such as stencils and spray paint in his work. His mixed media paintings use these techniques alongside traditional oils to depict abstracted and psychedlic figurative forms influenced by the subcultural practices of sampling and hacking established culture in order to create new identities. Realised with the generous support of VASTINT, Ornamental Breakdown features newly-commissioned works conceived for the exhibition. More information can be accessed on Bernie Reid's viewing room, here.
VIEW: Selected EP Editions
VIEW: Selected EP Editions brings together a cohort of artworks from our archive, produced from 1987 to the present, and profiling print mediums spanning screen print, etching, lithograph, blocktype, intaglio, collagraph and digital prints. Featuring: Ravi Agarwal; John Bellany; Paul Coldwell; Calum Colvin; Katy Dove; Ruth Ewan; Hideo Furuta; Peter Lynch; Wendy McMurdo; Sandy Moffat; Scott Myles; Marilene Oliver; Carol Rhodes; Robin Spark; Donald Urquhart. More information can be accessed on the exhibition's viewing room, here.
This event is free admission, but we encourage booking online in advance. Availability on the evening will be dependent on capacity. Refreshments will be served, donations welcome.
These exhibitions will be open to the public from Thursday 2nd February - Thursday 16th March.
EP partners with the WelcoMe App by Neatebox, supporting visitors in indicating areas of or specific assistance they might require. More information can be found on our website accessibility page