Image
Image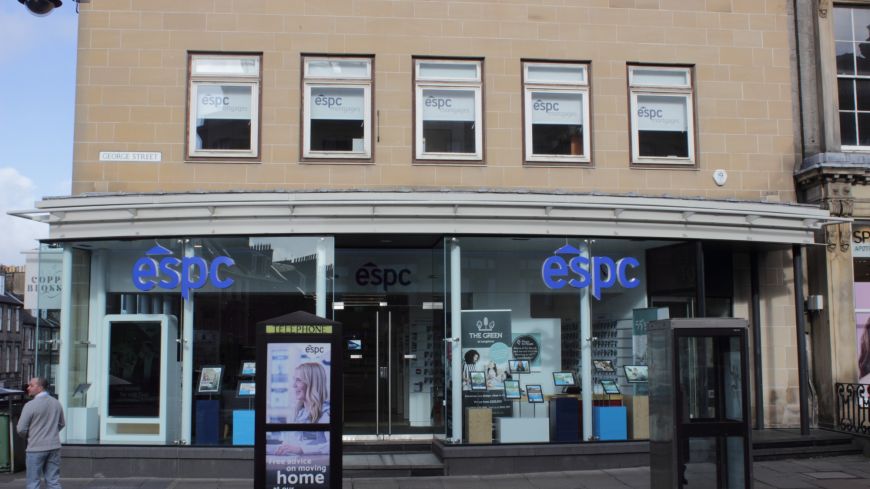 Credit
EdinburghGuide.com
The Edinburgh Solicitors' Property Centre - usually referred to simply as ESPC - is the main point of call for anyone buying or selling a home in Edinburgh. The ESPC itself is in the business of marketing Edinburgh properties for rental and sale, selling mortgages, and promoting the services of its 140 member solicitor estate agents.
ESPC not only caters to Edinburgh's residential property and rental market, but also markets property in the Lothians, Fife, the Scottish Borders, central and west of Scotland.
The ESPC showroom is centrally located on George Street on a modern display floor. You can walk in and pick up some of Edinburgh's free property publications, including the free, ESPC weekly newspaper, which has advertisements for properties by Edinburgh areas and further afield if you are looking for properties outwith Edinburgh.
Staff at the office provide advice, information on latest house price statistics and other literature that might help with buying and selling a home. If you are just curious about Edinburgh's property market you can peruse listings on the boards in the centre itself.
There is a Costa coffee shop, upstairs at the back of the property centre, that looks down on the ESPC display area.
Founded in 1971, all of the ESPC property centres comprise of member solicitor estate agents across East Central Scotland.
The ESPC also releases quarterly reports on the state of Edinburgh's property market.
ESPC Showroom Opening times
Monday to Friday: 10am - 5.30pm
Saturday: 9am - 5pm
Sunday 11am - 5pm