Image
Image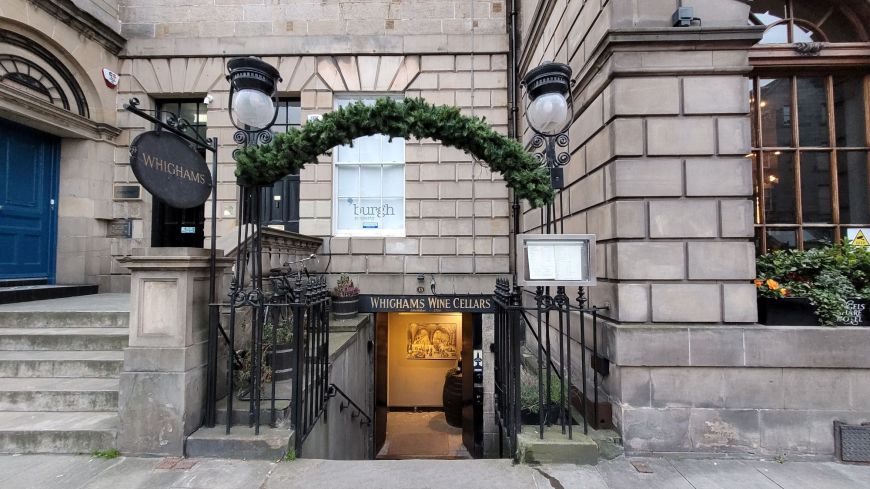 Whighams (or Whigham's) opened back in August 1983 in converted wine cellars that belonged to Earl Haig. Located on the southwest corner of Edinburgh's historic Charlotte Square, it's a popular watering hole with the winebar set, including local office workers, tourists, and Edinburgh's New Town residents.
With its candlelit cubbyholes, narrow space, stone floors with sawdust, and wine barrels, the compact and few-frills basement bar has a distinctive intimacy and character, especially as people crush in after the office hours end. That's also part of the appeal.
The bar flows out, on the Charlotte Square side of the bar, into the outdoor seated area in the basement, which is fairly spacious (at least, for New Town buildings). The patio area also extends up on the street, at drier/warmer times of year.
Typical bar food you can find here is battered fish and chips, tapas, oysters, and shell fish. There's a good range of desserts too.
Whigham's has regular Sunday live jazz nights featuring trad bands, swing, Dixie and other jazz from the "golden age" of jazz.
Whigham's takes its wine seriously and has regular wine tastings which you can book through the website.