Image
Image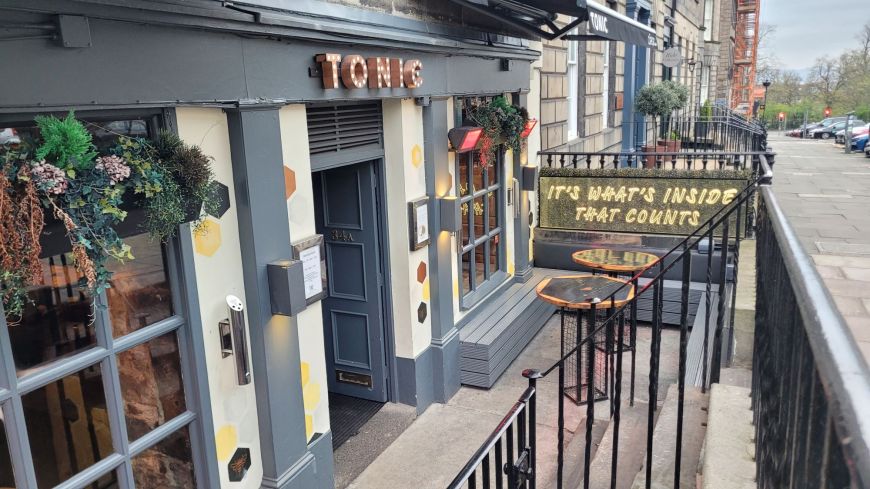 Feisty, basement cocktail bar in Edinburgh's historic New Town that, in spite of its small size, manages to garner much attention. The front of the bar changes regularly through the seasons.
Tonic has courted controversy with building conservation hawks with its temporary festive adaptation of its small courtyard space into a timbered ski chalet during Edinburgh's Christmas. 
Being on one of the main New Town streets, it is part of the UNESCO World Heritage Site, which comes with a plethora of conservation rules.
In Summer weather it spills out onto the pavement.
Tonic carries a wide selection of cocktails and has DJ nights on Thursday to Sunday. The bar is open daily til 1am.