Image
Image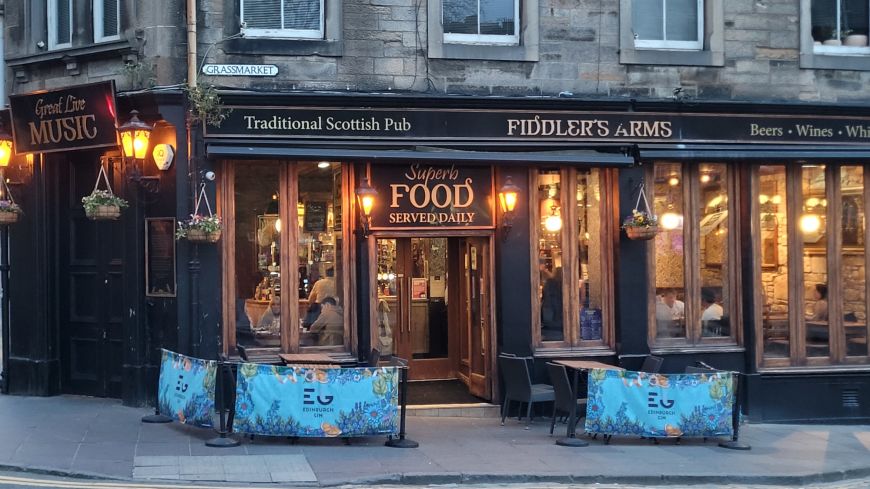 Street
9 - 11 Grassmarket
Telephone (box office)
0131 229 0327
Grassmarket pub located in the shadow of Edinburgh Castle, The Fiddler's Arms is principally a sit-down pub with an emphasis on spending the evening talking and drinking (never too loud to enjoy a conversation with friends).
Free live music, from local musicians, every weekend from 9pm. 
Serves "a modern twist on traditional Scottish food". 
The Fiddler's Arms has a house whisky and a "malt of the moment". 
Hours
Daily: 12-12
Fri, Sat: 12-1