Image
Image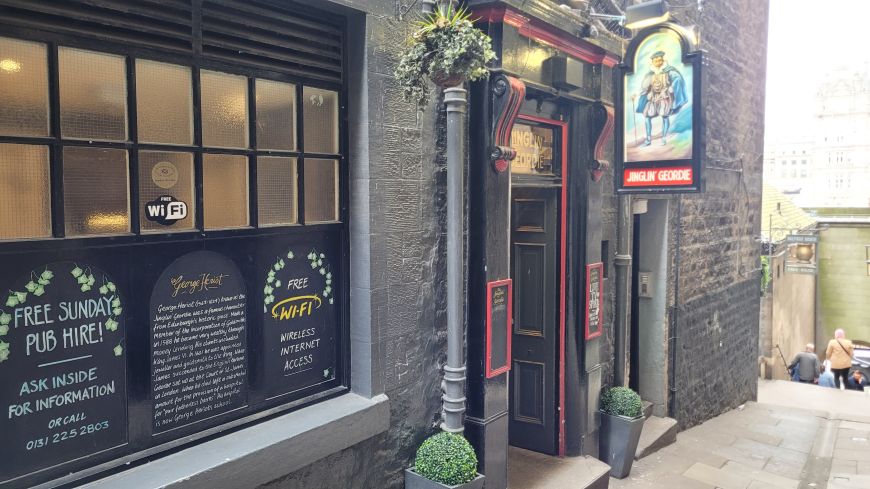 Street
22 Fleshmarket Close
Cosy bar nestled down a narrow, Old Town close just part way down the staircase. It has a small, paved patio area out the back. 
The Jinglin' Geordie connects the uppper end of Cockburn Street and Market Street, coming out near entrance to Waverley train Station. (Useful shortcut if you are late for a train, though not overly oiled.)
The Jinglin was a popular haunt with journalists from The Scotsman newspaper when it was H.Q.'d at the nearby North Bridge location of what is now a hotel.
During the Fringe, has been location for Pleasance Pop-Up's brand of "immersive theatre".