Image
Image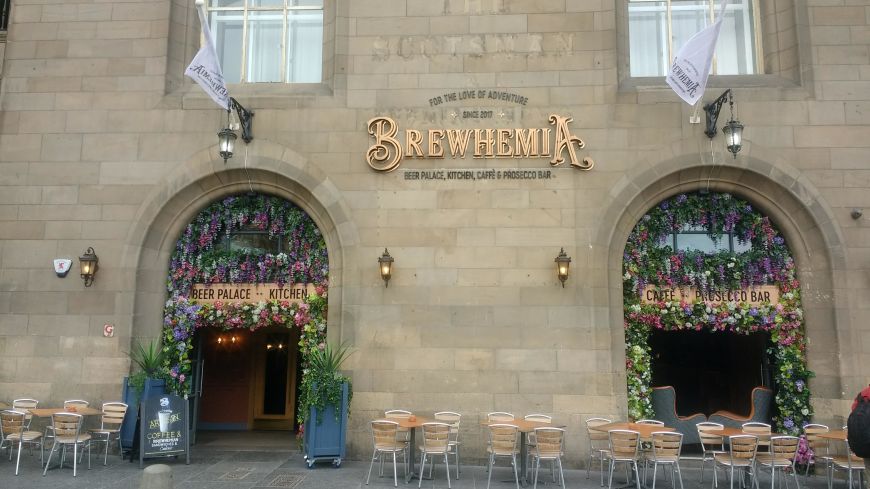 Telephone (box office)
0131 226 9560
Edinburgh Fringe Venue
90
The name, the hops draped over the pair of arched entrances, and a large sign saying "beer palace" clearly announce what Brewhemia is about.
It is unmissable as you step out from Waverley Station onto Market Street in the Old Town.
The bar opened in July 2017 in the basement of The Scotsman building. It features five separate areas with a different theme: a bierhaus theme in the beer tank featuring six giant copper beer tanks, cocktails in the boudoir, food and drinks in the taproom, a prosecco bar, a caffe and the bothy.
Breakfast till late evening with healthy options, light bites and "signature offerings".