Image
Image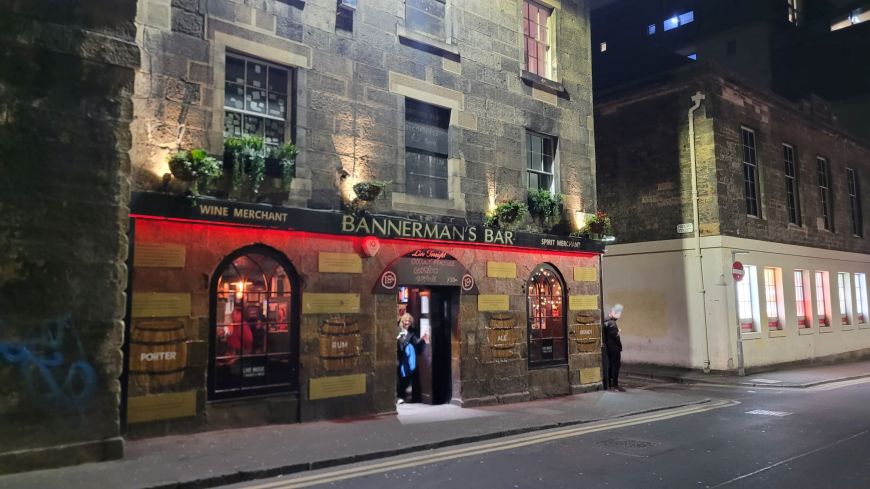 Longstanding cellar bar deep in the bowels of the Cowgate with live music, both rock and acoustic sets.
Popular with students and travellers on account of its proximity to the Royal Mile and the southside campus.
Bannermans is one of several venues in this area of the Old Town with hard stone walls. Gets loud and boisterous at times.