Image
Image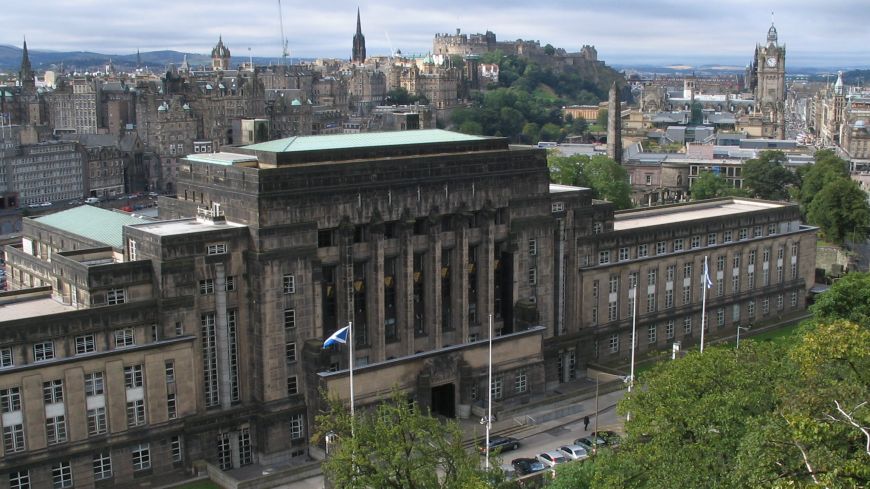 St Andrew's House is the H.Q. of the Scottish Government, found East of Princes Street on the south side of Calton Hill. 
Built on the site of the old Calton Jail, the imposing Orwellian hulk was the largest metal-framed building in Europe on its completion in 1939.  It took decades to complete and opened the day after war was declared in Europe. The graves of ten murderers from Calton Jail are still buried under the car park. The turreted Governor's House is all that remains of the jail.
The occupation of the building also marked the first time government departments serving Scotland were brought under the same roof in Edinburgh.
The Scottish Government today operates out of buildings in Edinburgh at Victoria Quay, since 1996, and Saughton House, with Bute House in Charlotte Square being the official residence of the First Minister of Scotland.
St Andrew's House accommodates 1,600 civil servants from the Scottish Government over six floors.