Image
Image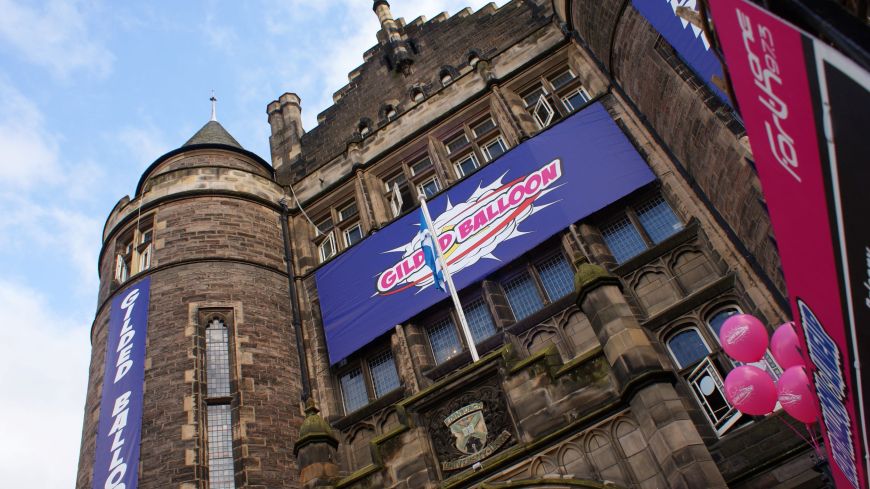 Telephone (box office)
Gilded Balloon: 0131 622 6552
Large Edinburgh University Union building, aka Teviot Row House, but locally just referred to as "Teviot", with rambling stairs and bars/performance spaces burrowed away on different floors.
During the Edinburgh Fringe it becomes the "Teviot Gilded Balloon", the home of the comedy venue Gilded Balloon. It's an ideal setting for the Gilded's brand of close-contact stand-up and offbeat cabaret and theatre.
Formerly, the venue for the Fringe Club, Teviot has eight performance spaces, eight bars, and a café.