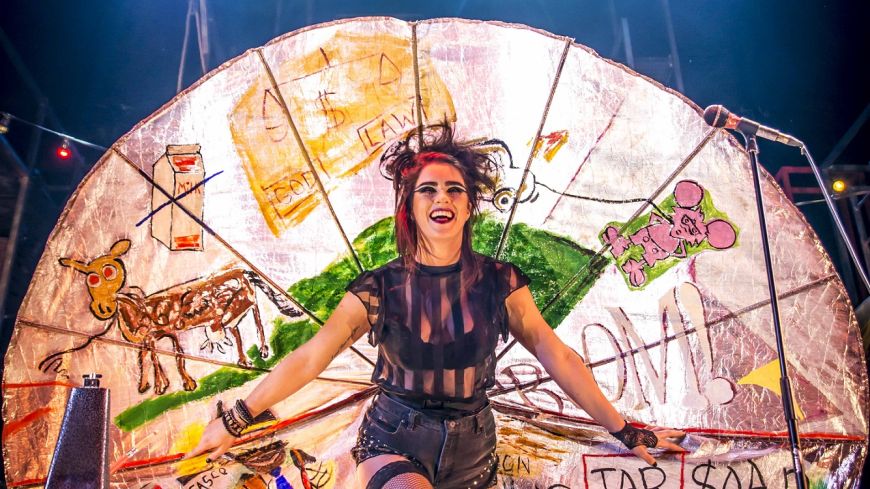 Company
Rent 20th Anniversary Productions
Production
Jonathan Larson (book, music and lyrics), Bruce Guthrie (director), Lee Proud (choreography), Phil Cornwell (musical supervisor)
Performers
Billy Cullum (Mark), Ross Hunter (Roger), Ryan O'Gorman (Tom), Philippa Stefani (Mimi), Harrison Clark (Angel)
Every so often a musical comes along that captures the zeitgeist – West Side Story, Hair, and A Chorus Line. The enthusiasm for Rent when it was first produced in the mid-1990s was phenomenal. Fans would go and see it night after night. It won a slew of awards including a Pulitzer prize.
What made Rent so pioneering was its contemporary and down and dirty setting. It updated Puccini's La Boheme to New York's downtrodden Alphabet City of young artists whose world is derailed by AIDS and who are forced to live every moment as if it's their last. The stage is peopled with drug pushers, slackers, bohemian anarchists, homeless street people and riot cops. It's an analogue world of ghetto-blasters and answering machines.
Rent, in this the 20th Anniversary UK tour, has lost some of its shock and awe since it was first produced in 1996 – the tortuous performance artist sequence is looking particularly queasy. But Bruce Guthrie's production still has bite and edge, there are some great songs here – even if they are not the sort of thing that's hummable on the way home.
There are power ballads, anthemic cries from the heart and a touch of Hi-NRG. There's also some magnificent ensemble playing - standouts are Philippa Stefani as Mimi the addicted porn dancer and Harrison Clark as the transgendered Angel with shades of Sylvester James.
Lee Proud's choreography has sharpness and pizzazz and, refreshingly, is nothing like the stuff endlessly repeated on Strictly and to which so many current musicals are unaccountably wedded.
If the scene-setting (and some muddy sound that makes much of the all-important lyrics difficult to hear) and a confusingly cluttered set bog down the action slightly in the first half things take wing in the second with a roaring rendition of "Seasons of Love" and a reprise of "I'll Cover You". All is forgiven.
Til 18 February, 7.30pm (Sat mat 2.30pm)