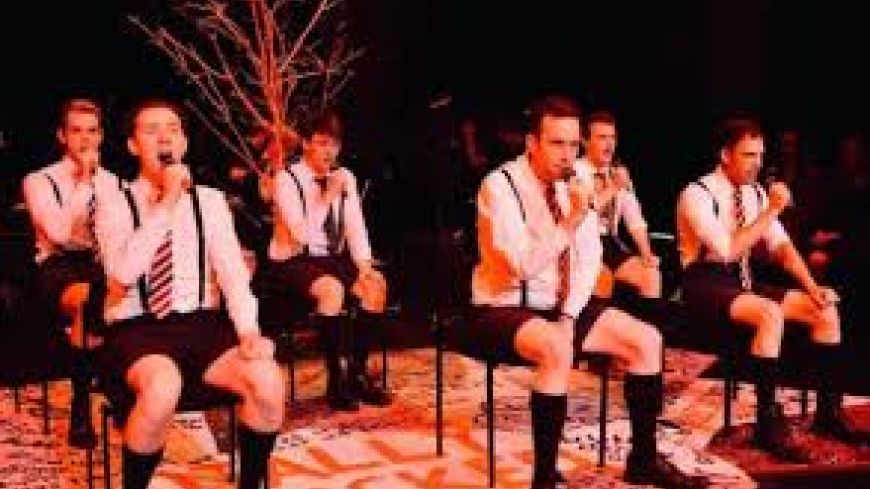 Production
Steven Slater (Book & Lyrics), Duncan Sheik (Music), Louise Sables (Director), Steven Segaud (Musical Director), Chanel Turner (Choreographer), Lauren McAnna (Stage Manager), Lauren Hume (Lighting/sound operation), Enrique Poves (Sound Technician), Ally Ebdon (Costume Alterations), Sam Ezra Young (Photography)
Performers
Kieran Hennigan (Melchor), Grace Cowley (Wendla), Fraser Shand (Moritz), Mhairi McCall (Martha), Sarah Clare (Thea), Anna Macleod (Anna), Sally Pugh (Ilse), Thomas McFarlane (Hanschen/Rupert), Josef Lawrence (Ernst/Reinhold), Cameron Kirby (Georg/Dieter), David Llewellyn (Otto/Ulbrecht), Rae Lamond (Adult Women), Steve Griffin (Adult Men)
Edinburgh is extremely fortunate in the quality of its amateur theatre companies - particularly within its musical theatre companies - and relative newcomer TBC Productions can certainly hold their own. Following their run of Little Shop Of Horrors last year they are returning to the intimacy of The Studio at Potterrow with rock musical Spring Awakening.
Based on the play by Frank Wedekind, this exploration of human sexuality as uncovered by teenagers takes place in the mid 19th century. Within the quick 100 minutes, the cohort of curious adolescents encounter masturbation, rape, abortion and suicide taking it all in with open eyes, that many of their elders seem to lack. This coming of age tale flits between the raw realities of the 'birds and the bees', but not without a good helping of teenage attitude.
Staged in front of their six piece band, the 13-strong ensemble perform under a withered tree, melding the space into classroom, hilltop and bedrooms alike with great ease and precision. It is within these ensemble moments that the cast perform at their strongest - particularly during iconic number "Totally Fucked". Despite the inconsistencies of their sound mixing - that could be put down to opening night jitters - there was a real sense of cohesion by their emotive final song, "The Song of Purple Summer".
Although some of the male vocal performances strain to hit the higher notes, the six boisterous boys perform with great humour and impeccable comic timing throughout. Fraser Shand's eager-to-be-educated Moritz was nothing short of endearing, whilst his girlcrush Sally Pugh's Ilse offered one of the strongest vocal performances of the performance.
Kieran Hennigan's Melchor was the perfect balance of intelligence and heart-throb, and whilst his vocal performance faltered occasionally, his acting ability definitely hit the spot. Sharing a lot more than his spotlight, Grace Cowley's performs well as naive and innocent Wendla.
Sadly, a lack of attention to detail at a few points leave a slight underwhelmed feeling. In order to delineate between the historical setting and the modern rock music, director Louise Sables opted to use red popstar style microphones, complete with stands. Although this gimmick is a reasonable choice for dividing the reality and the fantasy, it is abandoned by Act Two and seems to just get in the way of the casts valuable acting abilities. That being said, this amateur production is not to be sniffed at as the fairly new company tackle a production with such weighty themes with great enthusiasm.
Running at The Studio, Potterrow until Saturday 30th June