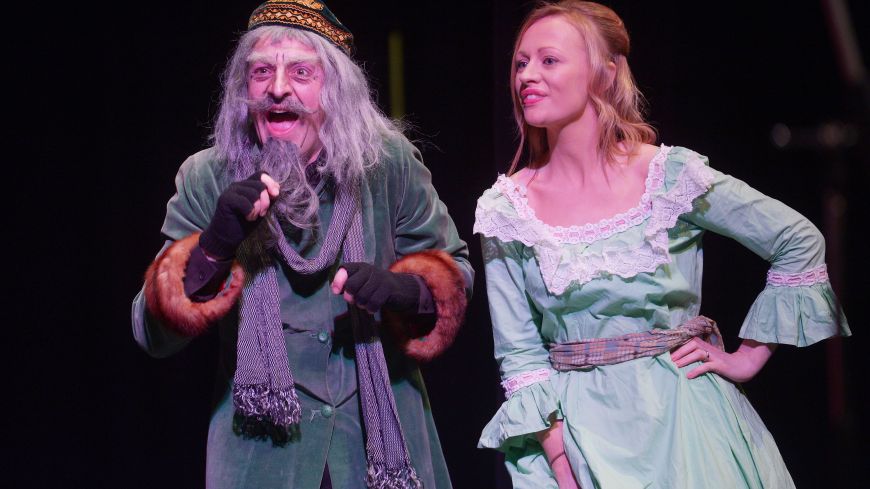 Company
Bohemians, Southern Light, Gilbert & Sullivan
Performers
Casts of 'Sister Act, Oliver, Pirates of Penzance, Showcase
This was a preview of four amateur musical productions about to hit the Kings Theatre: Bohemians Lyric Opera Company's production of Sister Act (18-21 February), Southern Light Opera's Oliver (running 3rd-7th March), Edinburgh Gilbert & Sullivan Society's Pirates of Penzance (running 24-29th March), and Showcase 25th Anniversary Show on 29/30th May.
The preview was compered with panache by Alan Borthwick who has a history with all the company's on show.
In terms of previews, the Bohemians got off to an uncertain start with a questionable choice of songs to sell Sister Act, but finished off in style with the finale from this glorious show.
'Oliver' boasts the biggest cast ever but the principals on show gave you a starter to whet the appetite for the main course.
The 'Pirates' out of costume took a little time to relate, but soon got into their stride with old favourites from the show.
'Showcase' has raised close on a quarter of million pounds for McMillan Cancer relief and move from the Churchill to the King's to celebrate 25 years of music, dance and fundraising.
Two of these shows are directed by Andy Johnson whose experience from the Edinburgh Scout & Guide Gang Show helps in his ability to handle big casts and that experience and creativity is on show in these productions.