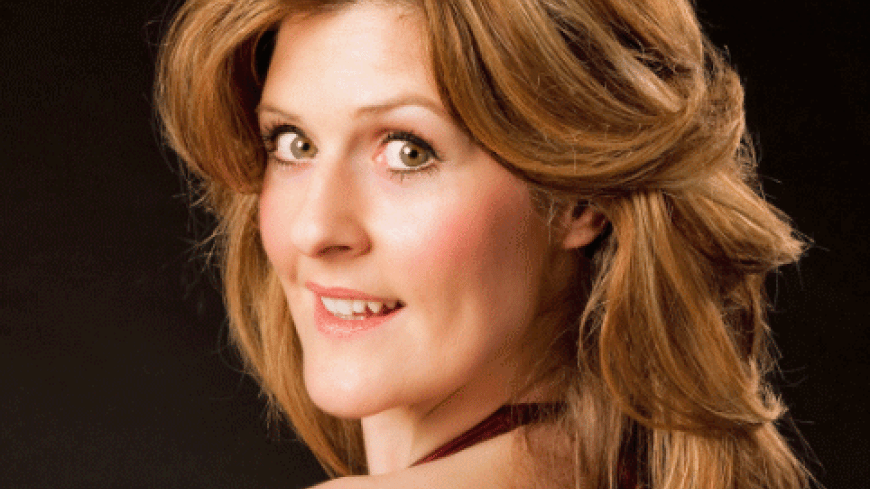 Company
The Edinburgh Singers
Production
Haydn, Te Deum in C; Haydn, Trumpet Concerto in Eb; Mozart, Ave Verum Corpus; Mozart, Great Mass in C Minor.

Performers
Alistair Digges (musical director), Mark O'Keeffe (trumpet), Catriona Clark (photograph, soprano), Megan Read (soprano), Jamie MacDougall (tenor), James Arthur (bass), The Edinburgh Singers Sinfonia and Choir
The soprano, Catriona Clark, and trumpeter, Mark O'Keeffe, were the undoubted stars of an intriguing programme of religious music devised for a concert performance. High on the ceiling of St Cuthbert's the murals of Matthew, Mark, Luke and John looked down on the singers and orchestra as they performed.
Conductor and musical director Alistair Digges ensured a vigorous start with the canticle Te Deum, sung in Latin. In recent memory of Anglican liturgy Te Deum would come between the Old Testament and New Testament readings in Morning Prayer. Nowadays in both Roman and Anglican liturgies it appears only for high feasts and festivals.
We reached calmer waters with the three movements of Haydn's Trumpet Concerto. It was as if Mark O'Keeffe was back in 1800 when it was first performed in Vienna by Anton Weidinger. It was he who had reinvented the trumpet into a far more agile instrument and worked with Haydyn on a concerto to demonstrate what was now possible. By the third movement Mark O'Keeffe had the audience entirely under his virtuosic spell.
As a taster for the mass setting that was to follow, we heard Mozart's short and meaningfully simple Ave Verum Corpus. This was originally sung at the elevation of the host to signify the Real Presence in the sacrament of eucharist.
All four soloists for Mozart's Great Mass in C Minor excelled but it was Catriona Clark's Et incarnates est (And was made flesh by the Holy Ghost) the most memorable. The mass setting was written in Vienna in 1783 after Mozart had decided to leave the employment of the Prince-Archbishop of Salzburg, Count Hieronymus Joseph Franz de Paula Graf Colloredo von Wallsee und Melz whom he suspected to have Lutheran sympathies. Ignoring Collorado's requirements in a mass setting, Mozart returned within a year to Salzburg with this mass written in an opera style but to a Benedictine monastery outwith Colorado's authority. But it was unfinished. I thoroughly enjoyed the choir's singing of Sanctus and choir and all four soloists for the Benedictus which were from the version written by the Salzburg professor of composition, Helmut Eder (1916-2005).
If I had to comment, either I was sitting too far forward, or the music was too loud, or possibly St Cuthbert's wasn't big enough for the opening Te Deum. But that was a small price to pay for a lovely concert.
Performance: Saturday 25th June 2016 at 7.30pm