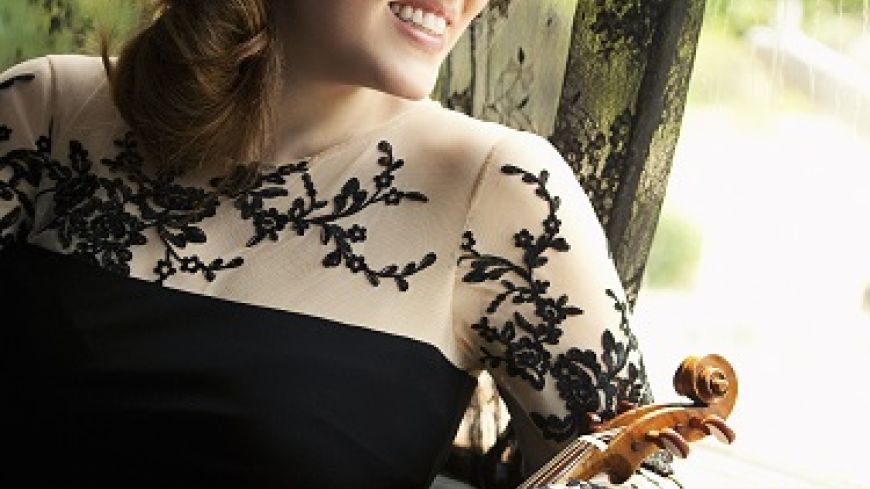 Company
Royal Scottish National Orchestra
Production
Allan X. Chen, Semblance; Tchaikovsky, Violin Concerto; Tchaikovsky, Symphony No 4.

Performers
Teddy Abrams (conductor), Rachel Barton Pine (violin)
Hardly a hand went up at the pre concert talk when Peter Dykes asked if there was anybody who had never heard either of the two Tchaikovsky works on the evening's programme. Well then, he said, this allows us to concentrate on the first work - the world premiere of Allan X. Chen's Semblance. So composer and the Orchestra's Associate Principal Oboe player gave us a lively and instructive twenty minutes largely discussing the nuts and bolts of Chen's career and how he became RSNO's 2018:19 Composers' Hub winner. But describe his Semblance he wasn't prepared to - he wanted us to hear it unsullied.
The eleven minutes of Semblance on first hearing was neither settling nor disruptive. It never really settled down, but that's what the composer wanted. It had won last year's competition so needed to be taken seriously. It deserves a second hearing. Chan's enthusiasm was engaging and we'll hear more from him.
Rachel Barton Pine arrived on stage in her electric wheel chair as the soloist in Tchaikovsky's Violin Concerto. We last saw her on our stage in 2008, whereas she and the evening's conductor Teddy Abrams last year had been recording Dvorak and Khachaturian with the Orchestra. It was a delightful performance. So often an encore can spoil the memory of a performance - but we were treated to Macintosh's Lament, a fiddle pibroch played on a fiddle with genuine Scottish ancestry and a Rachel Barton Pine speciality. The audience loved it.
After the interval Teddy Abrams, the American conductor, pianist, clarinetist, and composer who is Music Director of The Louisville Orchestra and Britt Festival Orchestra, was conducting every fine detail of Tchaikovsky's Symphony No 4 with considerable energy. Earlier in the evening Peter Dykes had handed out sheets with the oboe score for the second movement of the Symphony so that he could demonstrate on his oboe the technical difficulties at the opening of the second movement, a test piece for examinations and trials. And there it was, just as Peter had played it.
This was a particularly uplifting concert for unexpected reasons.
Performance: Friday 7th February 2020 at 7.30pm.