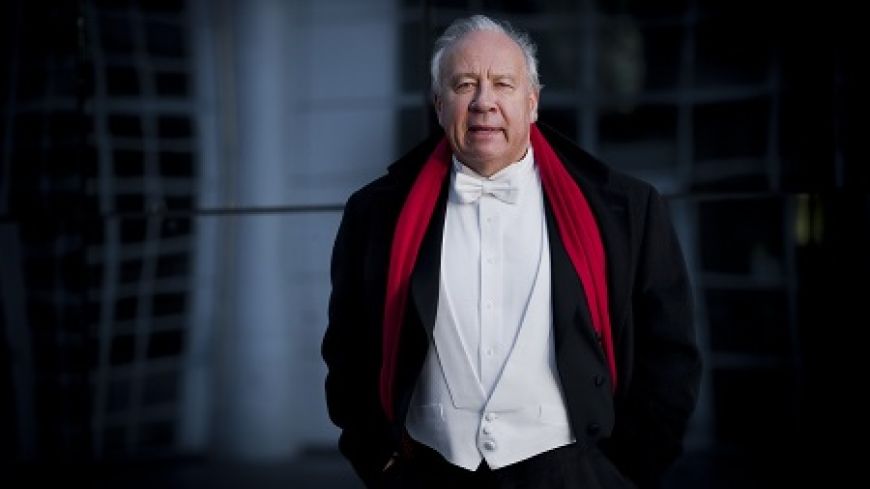 Company
Royal Scottish National Orchestra
Production
Delibes, Excerpts from Sylvia, ou La nymphe de Diane; Bizet, Prélude to Act I from Carmen; Bizet, Habañera, "L'amour est un oiseau rébelle" from Carmen; Bizet, Donnez, que j'essaie à mon tour...En vain pour éviter " from Carmen; Bizet, Seguedilla, "Près des ramparts de Séville" from Carmen; Saint-Saëns, Symphony No 3 Organ.

Performers
Neeme Järvi (conductor), Catriona Morison (mezzo-soprano)

Listeners of classical music on radio cannot help associate Neeme Järvi with the Royal Scottish National Orchestra for although Principal Conductor for only four years between 1984 and 1988, they were years of some great recordings that have stood the test of time. Neeme Järvi was to become Conductor Laureate. It was clear from this concert that he is warmly welcomed back, his tricks and all. Some of these were pointed our in the pre-concert talk given by violin player and player director Ursula Heidecker Allen. Neeme Järvi, she told us, was not one to flail his arms across his rostrum but quite likely to be using the minimal of direction. Watching him through the concert somewhere in the middle seemed a proper description.
From memory, and some memory at that, Ursula Heidecker Allen told us the detailed story of Delibes ballet Sylvia, ou La nymphs de Diane first performed in 1876. The concert began with excerpts from the ballet's music in Acts 1 and 3. Memorable was the pizzicato, but altogether it was the bright and cheerful start that many a concert needs on a wet early winter's night.
The concert was originally scheduled to have Dame Sarah Connolly sing for us. In her absence what better than to welcome back to the Usher Hall Edinburgh born mezzo-soprano Catriona Morison, recently winner of the BBC Cardiff Singer of the World Main Prize and Song Prize. For us she was singing excerpts from Bizet's very familiar Carmen. Whilst the audience's applause was terrific, it was the sight of the conductor's very determined hand clapping that went even further.
Saint-Saëns' Organ Symphony has for long been a favourite if only because of the powerful organ intrusion towards its end. But Neeme Järvi, with Michael Bawtree at the console, allowed the Usher Hall's organ to give us background power and vibration no recording can ever capture. I loved it. WIth the organist sitting with his back to us and dependant on a mirror, the conductor's right arm was at its highest when bringing in the organ. Four hands at the piano was fun. With Michael Bawtree at the conductor's side, for me that was a really satisfying end to the concert. The encore seemed so very unnecessary. It was fun through to see the conductor on his final exit take the unexpecting arm of the Associate Leader, and out they went together. Let's hope that Neeme Järvi will be back again soon.
Performance: Friday 1st November 2019 at 7.30pm