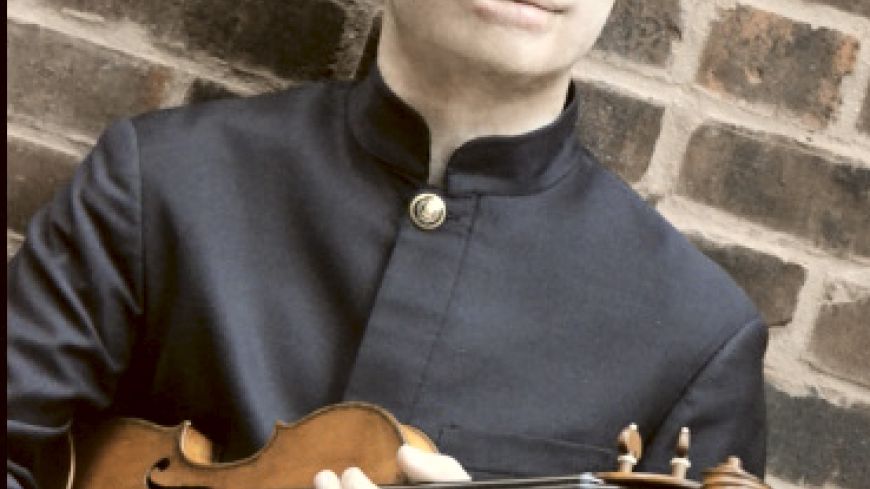 Company
Royal Scottish National Orchestra and Chorus
Production
Fauré, Pavane; Dvorák, Violin Concerto; Brahms, A German Requiem

Performers
Peter Oundjian (conductor), Augustin Hadelich (violin), Sarah-Jane Brandon (soprano),
Roderick Williams (baritone), Gregory Batsleer (chorus director)
Of all the music composed by Gabriel Fauré his Pavane is the most popular. Fauré was the leader of his generation of French composers. Although initially written for piano, Pavane was quickly adjusted for orchestra. It was a warm and welcoming seven minute start to our concert, with the flute at the fore.
We hardly ever get to hear the Royal Scottish National Orchestra play Dvorák's Violin Concerto but who better than Augustin Hadelich as the soloist. His pre-concert discussion with Katherine Wren was fascinating. It is three and a half year since he was last playing so happily with the Orchestra. Since then he has managed to play with just about every significant orchestra in North America, and quite a number in Europe too. It is a cultivated concerto but not in most people's top ten. Indeed history tells us that Dvorák wrote it for Joseph Joachim. But Joachim, despite alterations, was never happy with it and never played it in public. Hadelich relished it and Peter Oundjian took no time in encouraging him to give an encore: the Andante from Bach's Second Sonata.
The major work of the night had the Royal Scottish National Orchestra Chorus sitting in four rows above and behind the Orchestra for Brahms' A German Requiem. Sung in German, the soloists were South African Sarah-Jane Brandon, soprano, and baritone Roderick Williams who, a week ago, had received his much deserved OBE. Sometimes we hear grand choral works ideally intended for the liturgy of church and cathedral, but here was a requiem for chorus and orchestra - and, furthermore, written for the comfort of mourners, those left behind, rather than for the departed. Chorus director Gregory Batsleer's fine preparation of his chorus left little for Peter Oundjian to tweak at the final rehearsal, we heard. The English translation was in the programme but the lighting was too dim for the audience to see, except for a few using iPhones as a torch. But for all that, it was an impressive performance.
Performance: Friday 1st December 2017 at 7.30pm.