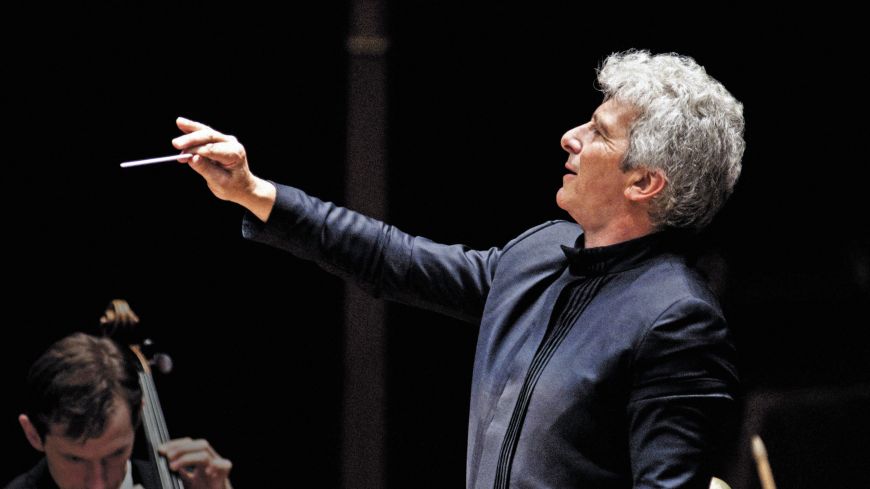 Company
Royal Scottish National Orchestra and Chorus
Production
Harris, remiscipate (World Premiere); R Strauss, Four Last Songs; Beethoven, Symphony No 9 Choral

Performers
Peter Oundjian (conductor), Gregory Batsleer (chorus director), Marita Solberg (soprano), Renata Pokupic (mezzo-soprano), Ben Johnson (tenor), Stephan Loges (bass-baritone), Royal Scottish National Orchestra and Chorus
Peter Oundjian's sparkly introduction told us that the Orchestra was half way through its 125th anniversary, this was the final concert of the season but also significantly the time to say farewell to its much beloved Principal Trumpet player, John Gracie. Reluctantly John Gracie came on stage to be applauded for his 35 years distinguished service.
The concert began with a world premiere - remiscipate by Lillie Harrs, born in 1994 and currently in her final year at an undergraduate composition course at the Royal College of Music. The title comes from the words reminisce and dissipate, lasts ten minutes and was skilfully intriguing. Easy listening we heard hollow emptiness all the way to deep finality before rebirth, reemergence and busyness, yet to end calmly.
Marita Solberg, a principal artist at Norwegian National Opera, was the soprano for Richard Strauss's Four Last Songs - Spring, September, On Falling Asleep and At Sunset. It was a treat to hear and although what she was singing about was melancholic, and ending with a final love song to the composer's wife, it was sensitive and heartfelt.
Peter Oundjian was determined to see this season at the Usher Hall out with something special and what better than Beethoven's Ninth Symphony. It had certainly ensured every seat had been sold. Almost 150 members of the RSNO Chorus were behind the Orchestra. The four soloists, Marita Solberg (soprano), Renata Pokupic (mezzo-soprano), Ben Johnson (tenor), Stephan Loges (bass-baritone), made their quiet entry to the front of the stage at the start of the third movement. But, of course, the much loved choral Ode to Joy comes at the end of the hour long Symphony in its final movement. The performers gave us what we came to hear in abundance, the wonderment of Beethoven's most famous work. A great concert to conclude a great season.
Performance: Friday 27th May 2016 at 7.30pm