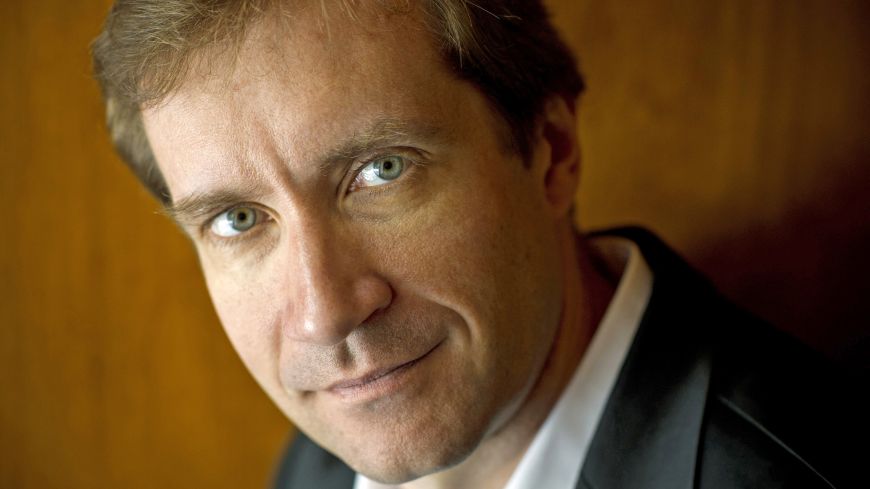 Company
Royal Scottish National Orchestra
Production
Englund, Suite from Pojat: Prokofiev, Piano Concerto No 3; Mahler, Symphony No 1

Performers
John Storgårds (conductor), Nikolai Lugansky (piano)
Einar Englund's Suite from Pojat got the concert off to a chirpy and intriguing start. In its ten minutes we heard its fascinating and contrasting six movements. This made sense knowing that this was Englund's score for the 1962 film The Pojat - later made into the suite we heard.
There's more to Finland's music than Sibelius, the night's conductor John Storgårds told Principal Tuba John Whitener beforehand. Englund was highly regarded in Finland in his time. And when quizzed about his own background, Storgårds had started as a violinist in a group of highly talented musicians. Called to conduct unexpectedly once or twice, he decided at the age of thirty to train as a conductor. Many of those contemporaries of his are now also on the world stage - allowing Finland to punch way above its weight.
But undoubtedly the star of the night was Russian born pianist Nikolai Lugansky playing Prokofiev's Third Piano Concerto. Watching his finger work in this very challenging concerto was spellbinding. In many ways Lugansky had left the best to the last. Over the course of this season and last he has been playing all five Prokofiev Piano Concertos with the Royal Scottish National Orchestra. All have been been masterworks, this exceeded all. The audience loved his Tchaikovsky encore.
In the opening work we had heard a hint of Frère Jacques (the boy's name), but we heard it properly with a double bass in the third movement, a funeral march, of Mahler's titanic First Symphony. Off stage trumpets in the opening movement told us that clouds were looming but were were down-to-earth for the second. The final movement was powerful, for a moment silenced by the violas alone, but finishing with all eight horns, a trumpet and trombone player rising to their feet and in full blast. Inspiring and impressive.
Performance: Friday 11th November 2016 at 7.30pm.