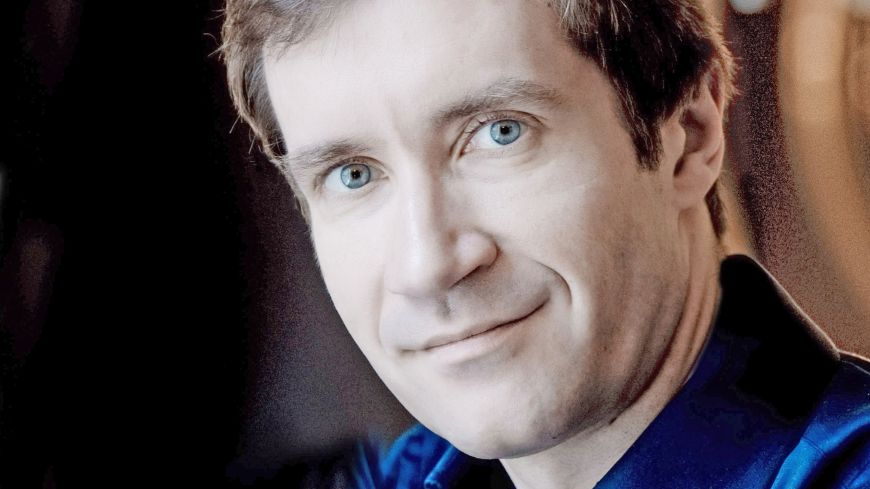 Company
Royal Scottish National Orchestra
Production
Rachmaninov, Caprice bohémien; Prokofiev, Piano Concerto No4 (for the Left Hand); Prokofiev, Selected movements from Cinderella.
Performers
Alexander Lazarev (conductor), Nikolai Lugansky (piano), Royal Scottish National Orchestra
Alexander Lazarev was back in town and full of bounce. He virtually arrived at the podium running, and then wasted not a moment to have the Orchestra play Rachmaninov's Caprice bohémien. Ursula Heidecker Allen had told us in her pre-concert talk that the rehearsals had been full of Lazarev's fun but jolly hard work. And this was to be very much the tenor of the evening's concert. For a seventy year old his energy was admirable. It was between 1997 and 2005 that he was the Orchestra's Principal Conductor.
Caprice bohémien was a lively opener based upon a gypsy dance. During the dance there's gloom and even a funeral march and dealt with gypsy lamentation with the violins taking on the trombones and trumpets. Two solo passages of Aleksei's cello calmed the situation before ending again with the gypsy dance music.
Paul Wittgenstein commissioned Prokofiev's Piano Concerto No 4 for the Left Hand. Wittgenstein had lost his right arm in the Great War but was determined to continue playing the piano. He did not like what Prokofiev had composed, paid him for it, but never played it. A week ago we had heard Ravel's Concerto for the Left Hand, again commissioned by Wittgenstein but accepted and played with extreme reluctance. Ursula Heidecker Allen spent the pre-concert talk giving us an insight into the quite awful life of Paul Wittgenstein.
The Concerto started and ended brightly with a more serious Andante and scherzo in-between. Nikolai Lugansky had his work cut out to get his left hand up and down the entire keyboard. But we were watching the master, and a thrill it was. I could not help keep looking to see what he did with his right arm. Much of the time his right hand was at the far right of the piano, otherwise resting on his thigh or simply hanging down beside him. I found the Concerto to be thoroughly enjoyable.
Alexander Lazarev was really in his element for the selected movements from Prokofiev's Cinderella. His eccentric conducting at times had him face us the audience. His exuberance enhanced the ten movements. Towards the end we heard the urgent Galop where the Prince is looking for Cinderella. Having found her, Cinderella's Waltz was carefree until, dramatically, the clock started to strike the dreaded twelve times. Cinderella was running from the palace - and a bright and lively concert was over.
Performance: Friday 15th April 2016 at 7.30pm