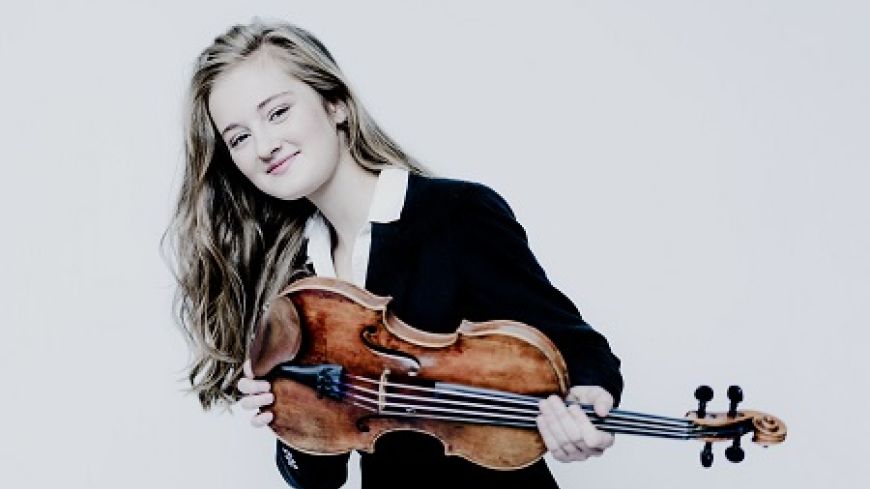 Company
Royal Scottish National Orchestra
Production
Jörg Widmann, Con brio; Bruch, Violin Concerto No 1; Beethoven, Symphony No 7.

Performers
Elim Chan (conductor), Noa Wildschut (violin)

This was the first of five concerts that the Royal Scottish National Orchestra has planned to celebrate the 250th anniversary of Beethoven's birth - a series they are calling Beethoven Revolution. In her opening programme note the evening's conductor Elim Chan reminded us that it was Beethoven's objective to create music that would 'go from the heart to the heart' but to do that he had to reinvent the musical language of his time. That said, the concert's overture was given it first performance as recently as 2008 to accompany specifically Beethoven's Seventh Symphony we were to hear after the interval.
German composer Jörg Widmann's Con brio gave the concert a lively start but only after Elim Chan had explained that Con brio (with vigour) was the instruction Beethoven had given to the final movement of his Seventh Symphony. This made its hearing all the more intriguing. We had been told to see reeds coming out and drums bashed on their side. What a difference introductory remarks by a conductor can make to the understanding of a concert. Not surprising that Con brio is Jörg Widmann's most played work.
The Bruch Violin Concerto No 1 in G Minor is a familiar and firm favourite. We were privileged to have 18 year old Noa Wildschut from the Netherlands give us her awe inspiring interpretation. Young may she be, but Noa Wildschut is a rising star if ever there was one. She was playing a 1714 Giovanni Grancino violin, on loan from the Dutch Musical Instruments Foundation, whilst her bow was custom made. For her encore she played Bach.
It will be hard to forget the pre concert talk in the Upper Circle Bar. We had expected Elim Chan, the Orchestra's Principal Guest Conductor, but she had with her the Orchestra's Assistant Conductor, JP - Junping Qian. He was asking her the questions across the range of the concert's programme whilst letting us know what he thought too. What infectious intelligent fun they shared with us in their conversation. It even encouraged more questions from the audience than usual.
After the interval Elim Chan conducted a brisk and crisp Beethoven Seventh Symphony made all the more inclusive, and as the evening's climax, by what had come before it. 
Performance: Friday 21st February 2020 at 7.30pm.