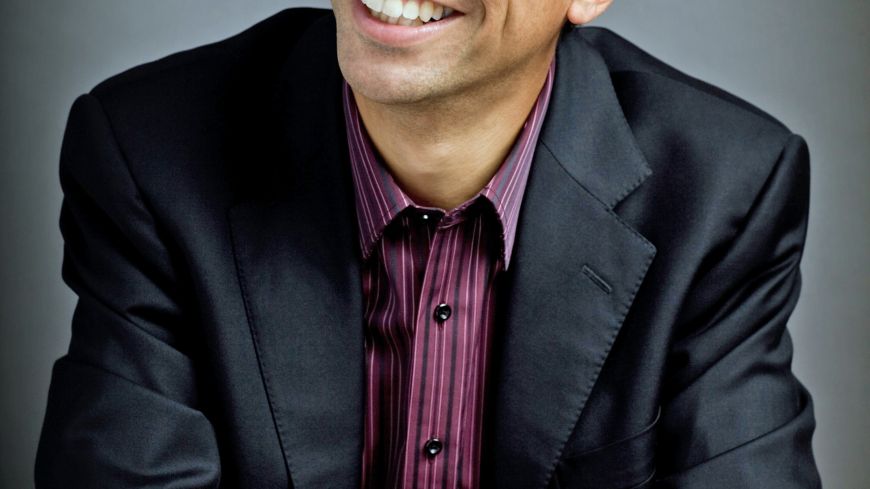 Company
Royal Scottish National Orchestra
Production
Sibelius, Finlandia; Mahler, Des Knaben Wunderhorn; Sibelius, The Oceanides; Beethoven, Symphony No 1

Performers
Thomas Søndergård (conductor), Roderick Williams (baritone)
This was a concert of Sibelius, Mahler and Beethoven - deliberately chosen by the Orchestra's Principal Guest Conductor Thomas Søndergård. Chosen because they pushed out boundaries and, in their time, caused consternation.
Sibelius's Finlandia was a rousing opener and set us on our way. Originally the final movement of a much larger work, it did not take long to be a national anthem for Finland in its resistance to Russian imperialism. After the interval we heard more Sibelius, his intriguing interpretation of the ocean in his seascape The Oceanides, the nymphs in mythology.
The evening's guest of honour was the celebrated British operatic baritone Roderick Williams. He sung five of Mahler's settings of poems collected at the start of the 19th century Des Knaben Wunderhorn, The Youth's Magic Horn. The first of the five, The Drummer Boy, depicted a soldier condemned to the gallows, the second, much more fun, had a drunk St Anthony of Padua preaching to fish. The third too was fun; a cuckoo and nightingale had a donkey to judge their singing contest. The nightingale made the donkey dizzy, so the cuckoo won 'Kukuk, kirkuk! Ija!' as sung in German. Number four was of a soldier with his maiden but soon off to war, and the fifth a true love song. The abiding memory is of how really happy Roderick Williams was to be singing the poems to us. And how fortunate we were to listen to him.
Beethoven's first symphony has an audacious start, even for our time. It certainly will have pushed out the boundaries when first performed in Vienna in 1800. Thomas Søndergård had told us earlier that this was a concert of his favourite composers, advising us most firmly to come back on 26th May to hear more. His enthusiasm is palpable and no more so in the Beethoven No 1. A most enjoyable evening at the Usher Hall.
Performance: Friday 21st April 2017 at 7.30pm.