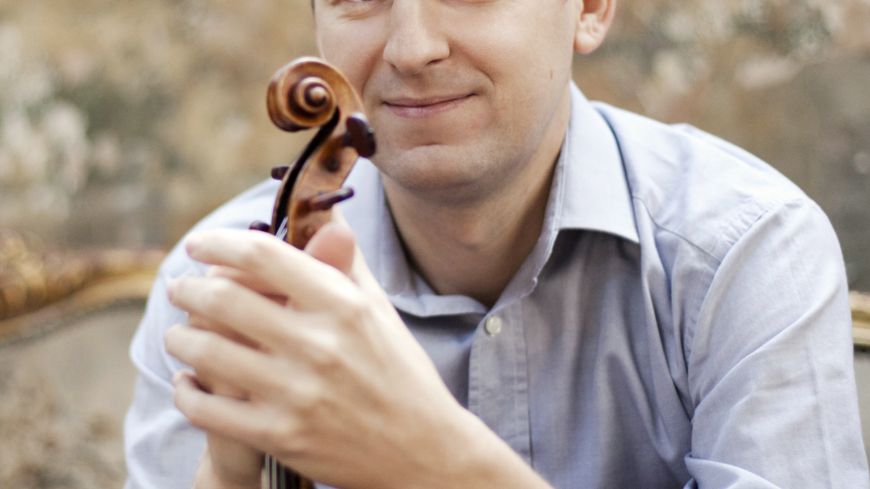 Company
Royal Scottish National Orchestra
Production
Adams, The Chairman Dances; Beethoven, Violin Concerto; Sibelius, Symphony No 2
Performers
Edward Gardner (conductor), James Ehnes (violin)

Gardner's Question Time was how Principal Double Bass, Ana Cordova, introduced the pre-concert talk with conductor, Edward Gardner. Ana Cordova asked good questions, both about the music we were to hear and something of the conductor's background. Edward Gardner's answers were fascinating, and we were able to see him as he spoke. Ana Cordova remained sitting so we could not see her; maybe that's the Spanish custom.
John Adams' twelve minute The Chairman Dances was an intriguing out-take from his first and popular opera, Nixon in China. Its minimalist opening was its association with Chairman Mao but as the work developed the association moved to Madam Mao, Jiang Qing a former dancer, and the work's other name Foxtrot for Orchestra became clear. Suddenly we heard a piano - then to be followed by a curious ending.
Edward Gardner had explained that the concert was centred around Beethoven's Violin Concerto in D major. There can be no doubt that Canadian James Ehnes on his violin was the star of the night. The audience was delighted. The short movement from a Bach Sonata was an appropriate encore.
Even though Sibelius did much of the composing of his Second Symphony in Italy, his homeland was Finland, and Finland in 1902 was in difficulty with neighbouring Russia. Sibelius went home to finish the work and it was first performed in Helsinki. The concert's Royal Scottish National Orchestra performance demonstrated just why It is much admired as a full symphony, with hints of heroic struggles, and flows. Sibelius called it 'organic'.
Performance: Friday 13th October 2017 at 7.30pm.