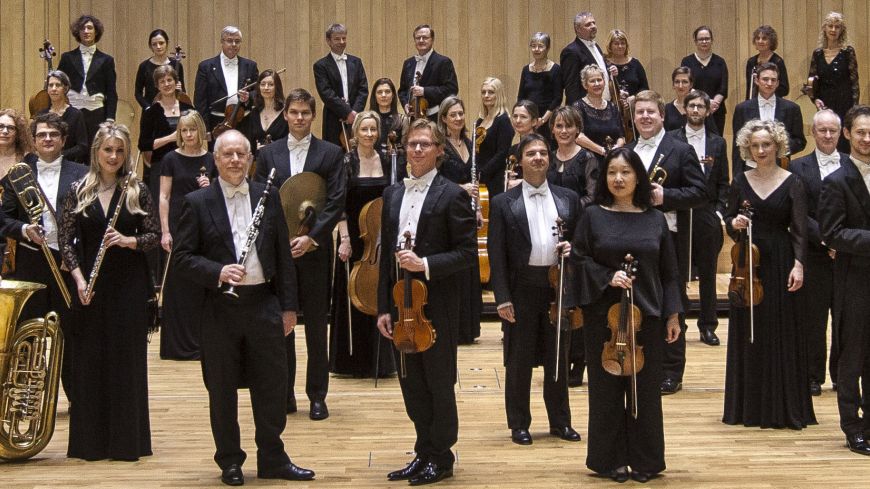 Company
Royal Scottish National Orchestra
Production
Grieg, Selected movements from Peer Gynt Suite No 1; Grieg ,Selected movements from Peer Gynt Suite No 2; Ravel, Shéhérazade; Rachmaninov, Symphony No 1.

Performers
Thomas Søndergård (conductor), Catriona Morison (mezzo-soprano)

The few words from the Orchestra's Music Director at the start of the concert were again most welcome. Thomas Søndergård gave us a run-down of the music to be played - Scandinavian, French and Russian. and went on to tell us how it was that he had been able to invite the celebrity singer. Showing he really was now in charge, earlier in the week, he told us, he had changed the order of play for the opening suites.
Those Suites were the two chosen by Edvard Greig twelve years after the first performance of Ibsen's play Peer Gynt in 1876, for which Greig had written the incidental music. The play was written in Danish, Thomas Søndergård's native language. The four movements in each Suite were selected for their musical congruity; the first gave us a picture of the desert in the morning. Someone sitting near me was particularly impressed at hearing the triangle. The second included the delighted passage of cellos and bassoons.
Catriona Morison was the winner of the BBC Cardiff Singer of the World Main Prize and joint winner of the Song Prize in 2017. Thomas Søndergård was there when she won the award. Born in Edinburgh and a student of the Royal Conservatory of Scotland she went on to study and work in Germany. We were extraordinarily fortunate to have her. For us she sang in French three songs from Maurice Ravel's Shéhérazade - Asia, The Enchanted Flute and The Heedless One.
If Rachmaninov's First Symphony was such a disaster when first performed in 1897 it certainly wasn't for us. The Orchestra was well rehearsed and the Conductor appeared sober. Rachmaninov spent three years in deep depression and the work was not played again until 1945, two years after his death. Forgetting its reputation it turned out to be a slightly melancholic but intriguing work with bright and cheerful passages. The Dies Irae chant with its Russian Orthodox Church origins was heard in each movement. I, for one, felt the better for absorbing and enjoying the work.
Performance: Friday 12th October 2018 at 7.30pm.