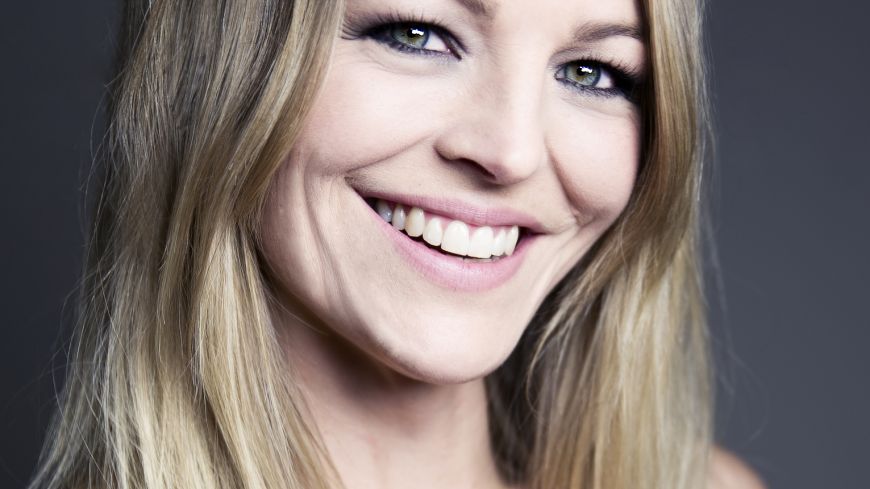 Company
Royal Scottish National Orchestra
Production
Prokofiev, Symphony No1 Classical; Tchaikovsky, Piano Concerto No 1;
Ken Johnston, Three movements from All Those Men Who Marched Away; Poulenc, Gloria.

Performers
Thomas Søndergård (conductor), Alexander Gavrylyuk (piano), Elin Rombo (soprano), Glasgow Cambiata, Frikki Walker (chorus director), RSNO Chorus, Gregory Batsleer (chorus director)

On the eve the one hundredth Remembrance Day weekend, the Royal Scottish National Orchestra paid its tribute of the dead of ghastly wars. At the same time, and as the cover of the programme announced, we celebrated the 175th anniversary of its Chorus. The Chorus traces its history back to 1843 in Nicol's Coffee Shop in Glasgow's Argyle Street and the singing of Handel's Messiah.
Interestingly it was a symphony to begin - the bright and cheerful fifteen minute and four movements Prokofiev's First. In the pre-concert talk Gregory Batsleer had asked Music Director Thomas Søndergård about his choice for the programme and the Prokofiev was chosen because it had its first performance in 1918 - on 21st April - a date familiar to me as it was the day my Mother was born in Peterhead.
The grand piano moved into place, Thomas Søndergård gave his welcome briefing on what was to come, before beckoning pianist Alexander Gavrylyuk to his stool. Born in 1984 in the second largest city in Ukraine, Kharkiv, he had moved to Australia by the time he was 13. His graceful mastery of the powerful Tchaikovsky, Piano Concerto No 1 was a pleasure to watch. The Guest Principal's flute and the Principal's oboe didn't go unnoticed. Gavrylyuk gave us a short calm encore.
When we returned from the interval there were over 80 school boys each with a poppy, in their places high up behind the Orchestra. They were Glasgow Cambiata, initially formed by Frikki Walker in 2016 for a concert commemorating the centenary of the Battle of the Somme. They sang so very clearly three movements from All Those Who Marched Away - Home Before Christmas, Kitchener's Army and Memorial. Composed and written by Ken Johnston and Jim Maxwell; we heard Paul Campbell's arrangement. It was one of the most moving tributes to the men who went to war, so innocently, that I can remember. An amazing tribute so well performed.
A religious work was so very appropriate to follow.
In less time than it had taken to move the piano into place, the boys of Glasgow Cambiata moved away and their places taken by over 120 members of the Royal Scottish National Orchestra Chorus. I don't remember two separate choruses in the same half of a concert before. An impressive manoeuvre. They were there to sing Francis Poulenc's Gloria. Thomas Søndergård had told us that the tragic loss of Poulenc's close friend was the inspiration for the work. Bright at its start and finish, it has a deeply contemplative centre. Sung in Latin we had the benefit of Swedish soprano Elin Rombo from the third of its six sections. The closing Amen was so fitting and respectful for this memorable commemorative concert.
Performance: Friday 9th November 2018 at 7.30pm.