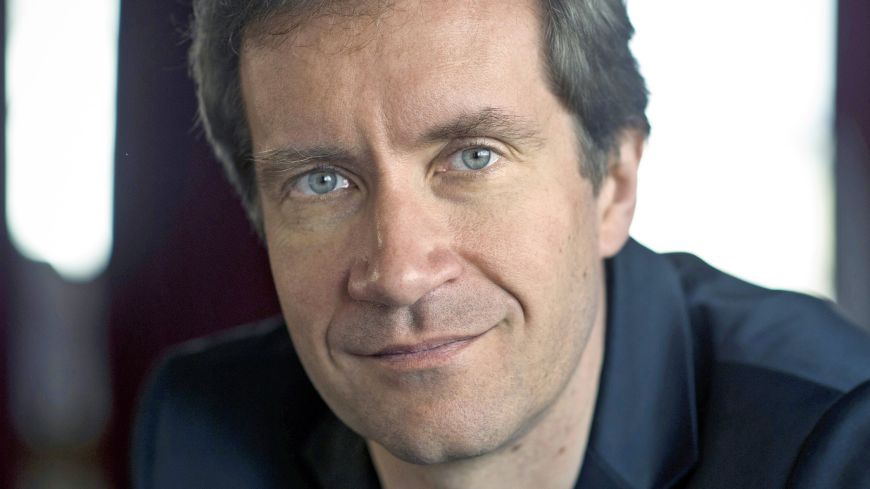 Company
Royal Scottish National Orchestra
Production
Liadov, The Enchanted Lake; Prokofiev, Piano Concerto No 5; Prokofiev, Piano Concerto No 1; Rachmaninov, Symphony No 3

Performers
Eivind Gullberg Jensen (conductor), Nikolai Lugansky (piano)

In 1914 Sergi Prokofiev won an important competition in Moscow with his first piano concerto. It had needed to be published and so he had just twenty copies made. Furthermore he thought that by playing a composition of his own the judges wouldn't know whether or not he was playing it well.
For our concert and first of all Nikolai Lugansky played the last of Prokofiev's piano concertos, his fifth composed in 1932, with the interval in between. We learned that it was easier that way round for the pianist. Of its five movements the fourth and longest, Larghetto, was memorable for it slowed everybody down only to rise to a mighty high before slowing again. When Lugansky then played Prokofiev's First Piano Concerto the work seemed rather staid and was clearly composed by a young man still under the influence of his teachers.
The concert has opened with Anatoli Liadov's The Enchanted Lake, a short and very calming work from a little heard of composer. In the pre-concert talk we were told that he was lazy although highly admired and very well connected. Among his pupils at the St Petersburg Conservatoire was Sergei Prokofiev.
Russian born Nikolai Lugansky is playing all five Prokofiev piano concertos with the Royal Scottish National Orchestra - he played the second and fourth last year. Next week he will be welcomed back to the Usher Hall to play the third.
To complete an evening of Russian music Eivind Gullberg Jensen conducted Rachmaninov's Third Symphony without even opening the score in front of him. He had told us earlier that he had spent hundreds of hours memorising it, and in this way could give all his time to controlling the players instead of having to turn more than one hundred and forty pages of the score. We've not seen Eivind Gullberg Jensen here before and it's a pity he did not speak to the audience. At the pre-concert talk he was erudite and extraordinarily enthusiastic; he clearly had a lot more to tell us had time allowed.
Performance: Friday 4th November 2016 at 7.30pm.