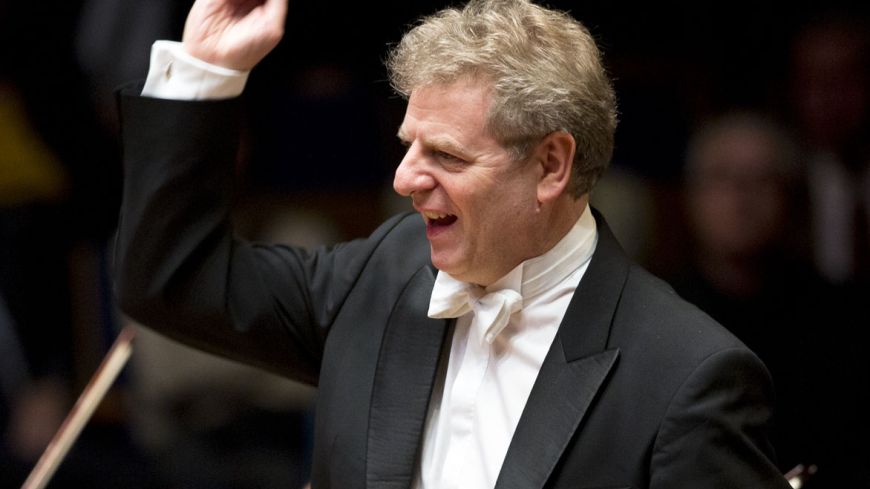 Company
Royal Scottish National Orchestra
Production
Britten, An American Overture; Schumann, Cello Concerto; Elgar, Symphony No 1

Performers
Karl-Heinz Steffens (conductor), Andrei Ioniţă (cello)
The concert began with Benjamin Britten's An American Overture. You wouldn't be the only one not to have heard of it. With the prospect of war in early 1939 Britten and Pears, in their mid twenties, left for the United States following friends Auden and Isherwood. Britten was commissioned to write a short orchestral work for the Cleveland Orchestra. As the United States entered the war, the Orchestra was disbanded having not played the work. The score found its way to the New York Public Library. Thirty years later it was found but Britten vehemently denied it was his. However, once he had it in his hands he is said to have taken ownership. In 1983 it was first performed by the City of Birmingham Symphony Orchestra under Simon Rattle. Ten minutes long and unrecognisable as Britten, it was a not unpleasant mishmash of stately and jazz and contemporary American. At the interval I described it to friends as the product of a troubled mind.
In contrast, Robert Schumann was only too grateful to be able to leave Dresden to succeed a friend as music director in Düsseldorf where his Cello Concerto in A minor was soon written. Cellist Jan Vogler was unwell, but Andrei Ioniţă stepped on to the sounding box for a memorable performance. Born in Bucharest in 1994 he has already performed with many great orchestras. Perhaps the tapping of his feet was exaggerated by being on the sounding box, but it didn't matter. His short bow-less encore was fun.
German-born Karl Heinz Steffens gave an air of confidence as he conducted Elgar's Symphony No 1. In my mind, it is an extraordinarily good example of all that is Elgar. I have a soft spot for the composer having lived in rural Herefordshire not so far from his birth place. The opening theme is comfortable English - giving the hope that it will keep reappearing. It does, from time to time, but in rationed amounts. The tuba, trumpets and trombones were in their element. Thoroughly enjoyable.
Performance: Friday 9th February 2018 at 7.30pm.