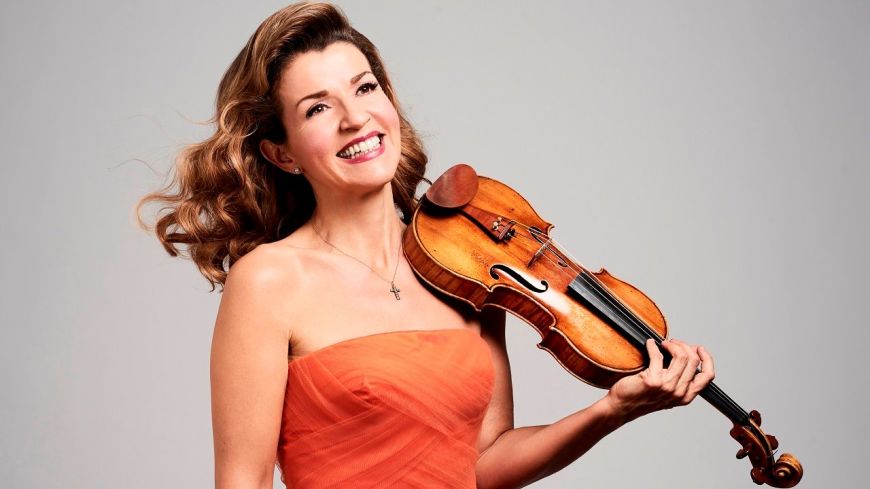 Company
Royal Scottish National Orchestra
Production
Krzysztof Penderecki, Violin Concerto No 2 Metamorphosen; Tchaikovsky, Symphony No 5.
Performers
Thomas Søndergård (conductor), Anne-Sophie Mutter (violin)

This was an interesting concert because of the contrast between the two works played.
Krzysztof Penderecki's Violin Concerto No 2 Metamorphosen was written for the much celebrated Anne-Sophie Mutter and first performed by her in 1995. What better than to have her as the violin soloist for us at the Usher Hall. We had hoped that Krzysztof Penderecki would have been conducting the Royal Scottish National Orchestra but this was not to be. Exuberant celebrations of his 85th birthday a week ago was given, quite understandably, as the reason. Music Director Thomas Søndergård took his place; it was the first time he and Anne-Sophie Mutter had encountered one another.
Metamorphose is a beguiling work that takes a journey through life in its thirty eight minutes and as just one movement. The violas set the theme and Mutter was playing throughout. At times the music was doleful and then angry before calming and being melancholic. But all along rapturous and yet emotional as a journey through life - and ending quietly as if in another world.
The soloist wanted to cheer us up with Bach as her encore. This proved unnecessary, and in many ways a shame, for what followed was going to do that anyway. Tchaikovsky's Symphony No 5 is a familiar and rousing work. The Orchestra knows it well and this was Søndergård's version. A friend told me he thought the movements were all too similar and merged into one another. Overall it was an antidote to the Penderecki. This reviewer was pleased to have enjoyed both.
Performance: Friday 30th November 2018 at 7.30pm.