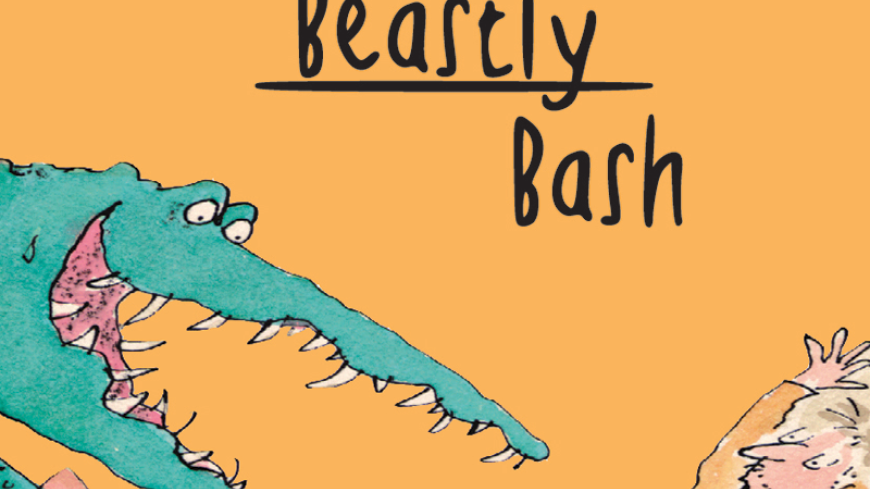 Company
Children's Classic Concert with RSNO
Production
Owen Gunnell & Oliver Cox (devised by)
Performers
Owen Gunnell & Oliver Cox (presenters), RSNO, Holly Mathieson (conductor), RSNO Junior Chorus, Ryan Ferrie & Esme Bayley (actors)
It's a hundred years since the phizz-whizzing Roald Dahl was born and Owen & Olly's Beastly Bash celebrates with a scrumdiddlyumptious children's classical concert full of Revolting Rhymes and Dirty Beasts.
For the last seven years Owen and Olly have been hosting the Children's Classic Concerts events, introducing children of all ages to the wonders and delights of classical music. This concert not only celebrates 100 years of Dahl, but125 years of the Royal Scottish National Orchestra, and Halloween, all in one gloriumptious hour of fun for chiddlers of all ages.
Time waiting for the concert to begin is easily filled with spotting the Roald Dahl characters among the members of the orchestra. There are a couple of witches of course, the BFG is making an appearance amid the strings and percussion, one enormous crocodile is playing the violin and must be making the fabulous foxes nearby a little nervous, and there is a real (got to be, surely?) Oompa Loompa playing the viola. When the eponymous boys appear, Owen is another enormous crocodile (although his costume is not nearly as good as the one playing the violin) and Olly is a splendiferous Willy Wonka.
Experiencing the RSNO live, today conducted by Holly Mathieson, is always an absolute aural treat. Today we have the added attraction of a couple of Dahl's short stories, narrated by Olly and Owen, and brought to life before our very eyes with some simple articles of costumery and a bit of panto-like mime. And as if that isn't enough, the RSNO Junior Chorus gives a dreamy rendition of Pure Imagination and a raucous airing of Tom Cunningham's Wild Haggis and Bogle Boogie, both wee spooky beasties native only to Scotland.
As always with the O&O Terrible Twosome (O-Two for short?), there's a bit of audience-on-your-feet-and-copy-the-moves that can feel like a bit of a trogglehumper for some but leaves others feeling decidedly hopscotchy! The whole anniversary bash ends appropriately with two rousing choruses of Happy Birthday - one for Dahl and one for the RSNO - and a giant cake is marched on to top it all off.
If all this sort of thing tickles your fancy, don't miss what will no doubt be another hour of musical magic when O-Two present their Christmas Swingalong in just a few weeks at the Usher Hall on 11th December. It's bound to be whoopsey-splunkers!
Event: Sunday 30 October, 3pm