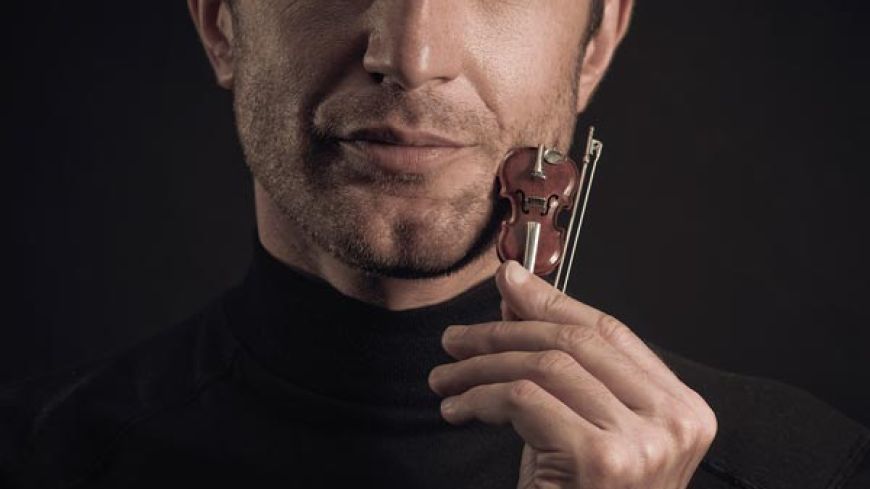 Company
Scottish Chamber Orchestra
Production
Scottish Chamber Orchestra. Emmanuel Krivine (conductor)
Performers
Tedi Papavrami (violin), Members of the Scottish Chamber Orchestra
The concert at the Usher Hall began with a composition by the Russian composer Mussorgsky. Much of Mussorgsky's music was inspired by Russian folklore and history and the Khavantchina Overture 'Dawn on the Moskva River' relates to a story involving Peter the Great. It is a beautiful, tranquil piece of music evoking the wonders of dawn rising and the awakening of nature. Emmanuel Krivine was the guest conductor and he led the strings with great sensitivity to create a mystical, magical sound.
Tedi Papavrami was the violin soloist in Sibelius' only concerto written in 1903. Sibilius wrote many pieces for the violin and this concerto affords the soloist the opportunity to display their prowess on the instrument with its complex cadenzas and challenging runs. Papavrami exudes confidence and was obviously pleased to be working with the orchestra as periodically he would turn and smile at the conductor, and his sustained high note at the end of the second movement sounded beautiful. The effect was enhanced by the fact that Krivine liked to wait until the auditorium was completely silent at the end of a movement before resuming the composition.
The concert concluded with Beethoven's Symphony no 3 the 'Eroica'. Beethoven's symphonies are some of the most popular compositions to be performed and are familiar to most audiences which makes it challenging for the players with many precedents having been set by prestigious orchestras. Krivine and the players rose to the occasion and created a sumptuous symphonic sound.
After the thunderous applause at the end of the concert, Krivine came back to the platform and signalled for the audience to be silent. When they were, he announced the orchestra were going to be playing the final movement of Eroica again as a homage to Roy McEwan for his much appreciated twenty-five years as Chief Executive of the Scottish Chamber Orchestra.
Friday 13 May 7.30pm Glasgow City Halls tickets: £15/£29