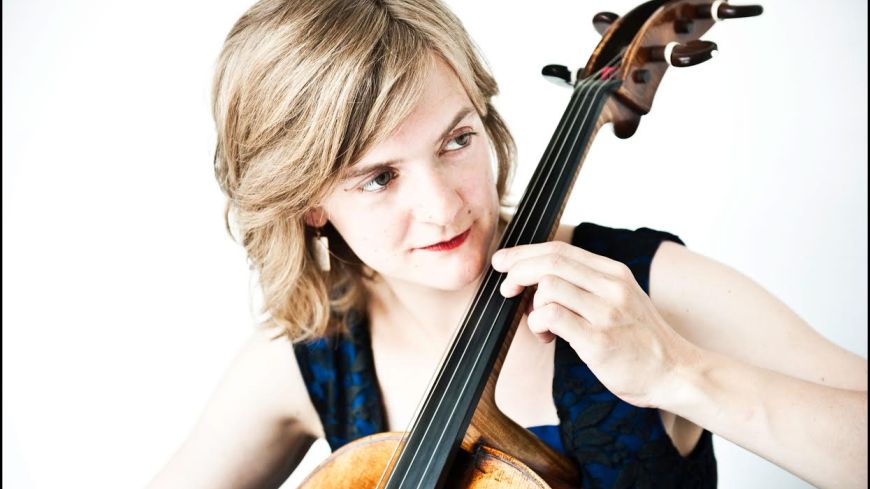 Company
Scottish Chamber Orchestra
Production
Robin Ticciati (conductor)
Performers
Tanja Tetzlaff (cello) Christian Tetzlaff (violin) Matthew Hardy (timpany) Members of the Scottish Chamber Orchestra
The final concert in this SCO season began with a composition by the German composer Jorg Widmann. 'Con Brio' – concert overture for orchestra – received its Scottish premiere at the concert last night. Widmann in this composition has played homage to Beethoven and in particular his Seventh and Eighth Symphonies. Conducted by the Principal Conductor of the SCO Robin Ticciati, it is a bold piece of music as it unusually features timpani as the solo instrument. And what a challenge it was for the timpanist Matthew Hardy requiring him to display his terrific versatility with a variety of sticks, even frequently using the side of the drums as rhythm. He was superb.
Brahms Double Concerto for violin and cello was performed by a sister and brother duo – Tanja Tetzlaff on cello and Christian Tetzlaff on violin. In three movements, the soloists are surprisingly introduced within a few bars of the first movement – beginning with solo cello and then violin. Brahms is a master at creating musical dialogue intermingled with luscious themes which the virtuosic playing of both Tanja and Christian Tetzlaff successfully enhanced. They both displayed technical brilliance combined with expressive sensitivity and created a great performance of this seldom played concerto. An appreciative audience demanded an encore and they chose Kodaly's Duo for violin and cello Movement No 3.
The concert concluded with Beethoven's Symphony No 7. Since Robin Ticciati became Principal Conductor in 2009 he has been ambitious for the orchestra to perform symphonies –despite the fact they are a chamber orchestra and not a symphony orchestra. (A symphony orchestra has a minimum of seventy musicians whereas a chamber one has a maximum of fifty). Concert goers are extremely familiar with Beethoven symphonies and therefore quick to judge an orchestra's performance. Under Ticciati's wing the SCO musicians created a stirring performance, finishing with a strident final movement - a fitting end to this SCO season.
Friday 12 May: Glasgow City Halls. 7.30pm Tickets: £15.50/£23