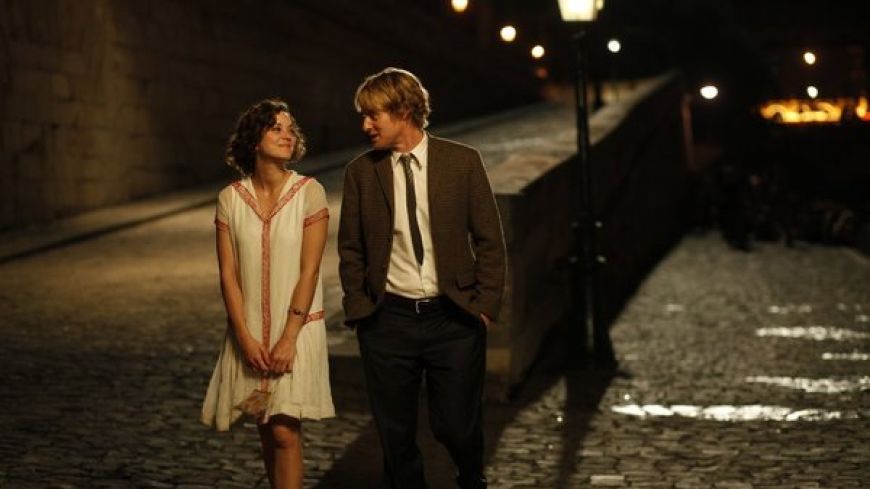 Production
Woody Allen (writer, director)
Performers
Owen Wilson, Adrien Brody, Carla Bruni, Kathy Bates, Marion Cotillard, Michael Sheen, Rachel McAdams, Tom Hiddleston
In 1910, a couple of female academics from England, on a visit to the Gardens of Versailles, inadvertently walked through a time portal into pre-revolutionary France. The so-called Ghosts of Trianon has fascinated generations since, given the intimate, historical detail that the two apparently rational, conservative witnesses provided.
Woody Allen's latest film Midnight in Paris picks up on this time-travelling, ghostly theme, with a similar story which maintains the mystery but milks the situation for romantic comedy.
Owen Wilson plays the central Allen-esque character – a likeable but insecure, Hollywood hack Gil Pender who is in present day Paris struggling to complete his first novel about nostalgia, but also coming to terms with differences with his unbearable fiancée Inez (Rachel MacAdams) and reactionary in-laws.
One evening, while walking home, after a wine-tasting session, Gil gets lost and ends up resting on a church stair where at the strike of midnight a classic car pulls up and the champagne-swilling passengers beckon him to join them. Before he knows it, he has been whisked off to a 1920s Paris jazz club where he is mingling with his literary heroes such as Scott Fitzgerald and Ernest Hemingway.
The literary tone of the dialogue – Hemingway speaks like his prose – suggests we are in Gil's fantasy. What becomes increasingly clear as Gil starts making repeat visits down the rabbit hole, and even finding romance with smouldering beauty Adriana (Marion Cotillard), is that these artistic greats are trapped in a Woody Allen comedy.
Time-travel becomes an almost trivial thing as Gil starts using his 1920s friends as a literary support group and showing off his insider knowledge in the contemporary time to impress his fiancé.
There is a more serious message about not thinking that the past is better, yet Allen indulges in a romanticised vision of Paris that could have been shot by the French tourist board. Still, this is a bit of light-hearted fun.
Alternative Film of the Week

Also on general release this week is Glasgow-set Perfect Sense with Ewan McGregor and Eva Green by Glasgow-based director David Mackenzie.
Read Dylan's Perfect Sense Review at this year's EIFF.