Image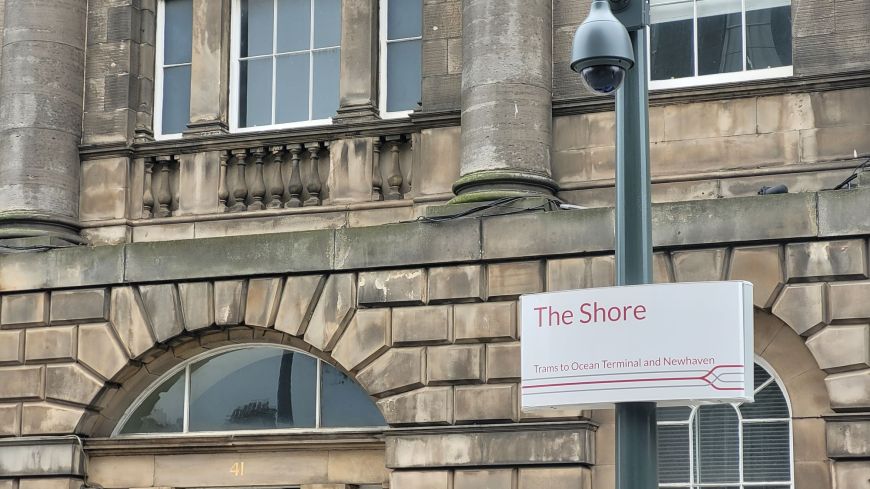 Passengers will be riding the 3-mile Edinburgh Trams extension to Newhaven starting at noon on Wednesday, 7 June, it was announced today.
The tram will take 22 minutes between Newhaven and Princes Street and fares will remain the same as they are now.
The eight new stops after St Andrew Square are:
Picardy Place
McDonald Road
Balfour Street
Foot of the Walk
The Shore
Port of Leith
Ocean Terminal
Newhaven (terminus)
Construction started on the new Edinburgh Trams route in November 2019. The first tram in over 65 years ran down Leith Walk, in the North of the city, on 13th March 2023. Since then, new drivers have been recruited and "ghost trams" have been running empty along the Newhaven tram extension at half and full speed, to ensure the integrity and safety of the line, software, and signals before introducing the full passenger service between St Andrew Square and the new terminus at Newhaven next month.
After the huge cost overruns, delays and mismanagement of the first Edinburgh Trams line from Edinburgh Airport to St Andrew Square, the tram extension has been delivered within a £207.3m budget.
Council Leader Cammy Day welcomed the news from Iona Street, where two historic cable wheels dating back to Victorian Edinburgh's original tram system were lowered into place on Thursday.
The cable wheels, which are 2.6m in diameter, were rediscovered at the Pilrig Street junction with Leith Walk in August 2021 during Trams to Newhaven excavations and will be on permanent display as part of public realm improvements to Iona Street.
"I'm pleased to say this project will be delivered within budget and on time. This is thanks to lessons learned from the previous project along with a great deal of hard work and dedication from the project team and contractors involved in the construction process," said Cllr Day.
He added: "The completion of this line, delivering high capacity, clean transport to the densely populated north of the Capital, signifies our aspirations to become a sustainable, net zero city. And by improving connectivity to the waterfront, it won't only promote further economic development in Leith, but will bring jobs and more affordable housing too."
Lea Harrison, Managing Director of Edinburgh Trams, said:
"As we approach this major milestone in the history of Edinburgh Trams and the city, we can't wait to welcome even more customers on board as we introduce swift and reliable services to the vibrant communities along the route, helping to unlock their full potential and providing a real boost for local businesses."
Standard timetable testing will continue on the route in the run-up to the launch of services on 7 June.