Image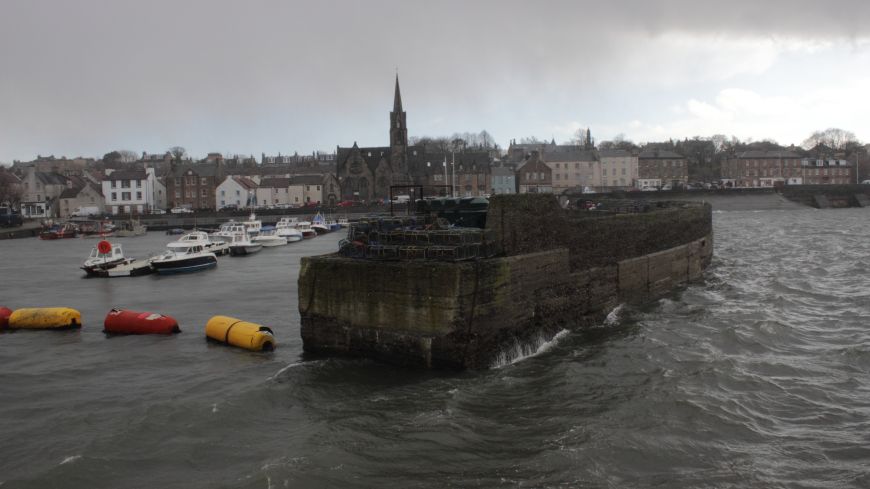 The historic harbour village of Newhaven (the name literally means "new harbour") is situated between Leith and Granton, around two miles North of the city centre. The often windswept harbour is distinguished from the shoreline by its tall, white lighthouse, originally built in 1869. Newhaven is the end of the line for the Edinburgh Trams extension from St Andrew Square.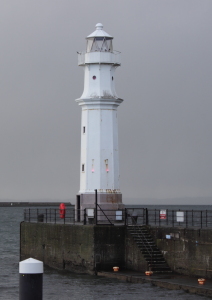 The lighthouse is no longer in service as a beacon by which ships navigate, although in 2018 owner Forth Ports introduced LED lights that change colours at night, for decorative purposes.
Once a thriving fishing community and for centuries an oyster port, Newhaven was memorably captured in the early black-and-white photography of David Octavius Hill and Robert Adamson.
Digging deeper into its origins, Newhaven port was first created in 1504 by King James IV to fulfill his ambition to have a great Scottish navy. The port at Leith was too shallow for warship construction so Newhaven was created. The first ship was the Michael, aka Great Michael, completed in 1512. At 1,000 tons and 240 feet long, Michael was the largest ship afloat when launched reportedly exhausting "all the woods of Fife" in its construction as well as using timber up from other parts of Scotland and further afield.
The old Victorian fishmarket, a long red building at the side of the harbour, is now converted into a smaller fishmarket, and the Loch Fyne restaurant and takeaway. The area has become a magnet for people seeking fish suppers.
Edinburgh Trams Terminus Station
Newhaven is the terminus station for the Edinburgh Tram Line 1A, a 2.91 mile (4.69km) light rail tram which will connect to the existing tram line in Edinburgh city centre via Leith and Leith Walk. The extension will include an additional seven stations, between St Andrew Square and Newhaven.
Construction of the original line along the main road was delayed after huge cost overruns and mismanagement with the first phase of the tram line from Edinburgh Airport to St Andrew Square in the city centre.
Newhaven was last connected by rail with Edinburgh city centre by the Edinburgh, Leith and Newhaven Railway, until the line closed in 1956.