Image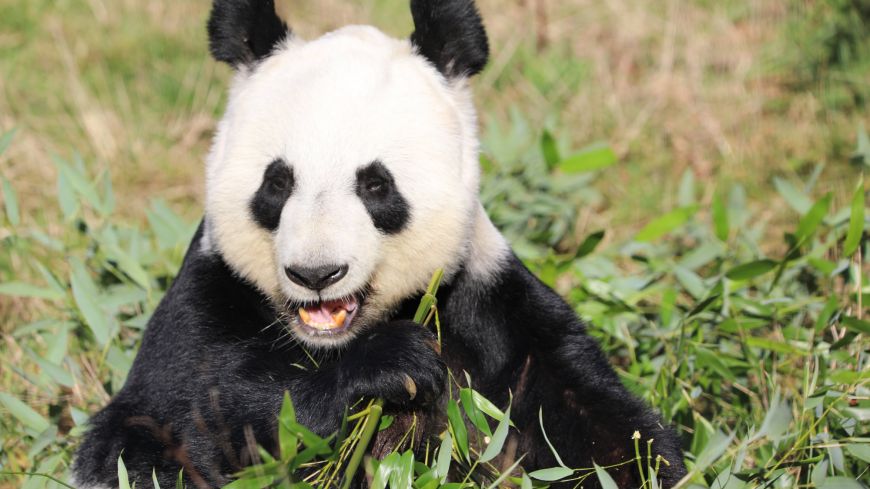 Booking opens today for a variety of panda events at Edinburgh Zoo as the Royal Zoological Society of Scotland (RZSS) prepares to bid giant pandas Yang Guang and Tian Tian a "giant farewell".
As well as one-hour panda tours-and-meal combos (event info), RZSS members, patrons and giant panda adopters will get an exclusive chance to help feed the famous pair in 'Panda Magic Moments'.
Yang Guang and Tian Tian arrived in Edinburgh in December 2011 as part of a 10-year arrangement between RZSS and the China Wildlife Conservation Association, which was extended by two years due to the Covid-19 pandemic.
The giant pandas could leave the capital as early as the end of October 2023 with travel details to be confirmed closer to the time.
"As the UK's only giant pandas, they have been incredibly popular with visitors which has helped to connect millions of people to nature as well as raising vital funds for wildlife conservation," said David Field, RZSS chief executive.
"Through a new range of events and experiences, we will be providing as many opportunities as possible for people to say goodbye and to celebrate the tremendous impact these two charismatic bears have had on our communities, helping to create a world where nature is protected, valued and loved."
Many have criticised the zoo's conservation model as a circus show designed to fill the coffers of a declining, Victorian-era attraction. Since the pair arrived in Edinburgh, eight attempts have been made to artificially inseminate Tian Tian without success, reflecting the complexity of captive breeding of endangered species like pandas.
The pandas provided an instant boost to the zoo's bottom line. Edinburgh Zoo reported that admissions jumped 50% the year after the pandas jetted in from China, from 535,573 to 810,937 admissions, making the zoo the second most visited attraction in Scotland after Edinburgh Castle.
A report by Scottish Enterprise, in 2013, added that a single panda cub would yield another £48 million for the economy, although in spite of high hopes for the panda pair to produce together it was not to be.
Field says any panda bonanza helps pay for the conservation effort: "The funds raised will help us to save wildlife from extinction, including species in Scotland such as the wildcat and pine hoverfly, chimpanzees in Uganda and giant armadillos in Brazil."
"We are facing a biodiversity crisis and it is vital that we expand our work to protect more endangered animals around the world," said Field.
The panda enclosure will be converted to house a new zoo resident or residents.
"After the pandas leave, we will decide on a new species with a crucial factor being how we can support conservation in the wild."