Image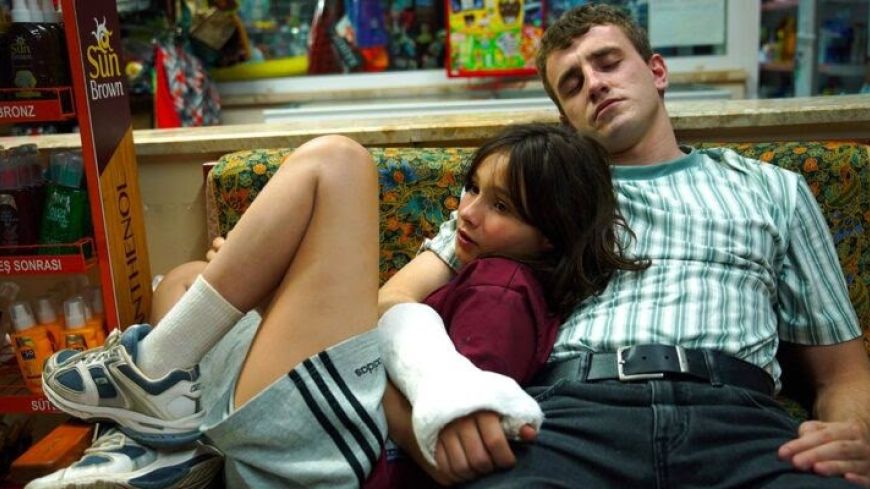 Aftersun, a film by Edinburgh-born director Charlotte Wells, will open this year's Edinburgh International Film Festival on Friday 12th August.
Wells, who wrote and directed the film, and actors Paul Mescal and Frankie Corio are expected to be at the screening when it takes place at the Vue Edinburgh Omni.
Aftersun tells the story of Sophie (played as an adult by Celia Rowlson-Hall and a young girl by Frankie Corio) who reflects on the shared joy and private melancholy of a holiday she took with her father (Paul Mescal) twenty years earlier. Memories real and imagined fill the gaps between miniDV footage as she tries to reconcile the father she knew with the man she didn't.
Wells spent her formative years going to the EIFF: "As a teenager, I spent just about all the money I had saved each summer on tickets to EIFF, sitting on the floor at Fountainbridge in hour long queues for box office opening, leafing through the weighty program which offered my first exposure to independent and international cinema."
"In 2006, I bought tickets to the Duplass brothers' The Puffy Chair based on its inch-square picture and synopsis. The Q&A that followed made clear how explicit the connection between filmmakers and their work could be; what personal filmmaking could be. In 2006, I attended the opening night film: The Flying Scotsman. In 2022, I'll attend again. Edinburgh is home and so is the EIFF. I can't wait."
Kristy Matheson, the EIFF's Creative Director said "It means so much to have Aftersun open our festival and celebrate a homegrown talent whose artistry is entirely international in its scope and appreciation. My heartfelt thanks to Charlotte and the whole Aftersun team for sharing their film with us. After wowing Cannes Film Festival audiences and critics alike, I can't wait for EIFF audiences to experience the journey that Charlotte and her incredible cast take us on together."
This EIFF has released some details about its programme in this its 75th anniversary year (like its free, 3-day Film Fest in the City programme) and will soon be announcing the full programme.
More on the Edinburgh International Film Festival.