Image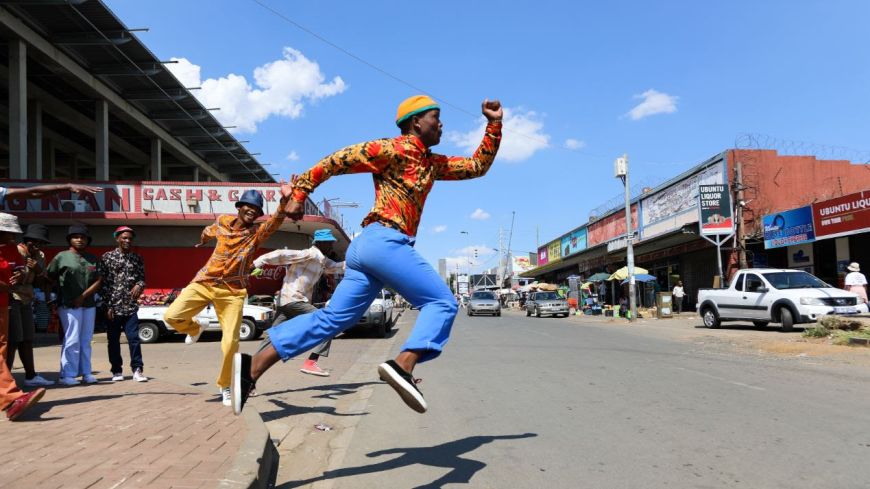 Now that the Edinburgh International Festival is getting into its stride, those who can't make it in-person to Festival gigs can catch some of the concerts and shows online.
The At Home digital programme, sponsored by global investment brand abrdn, is a first for the 74-year-old Edinburgh Festival.
The programme includes 18 full-length performances, including the Royal Scottish National Orchestra, the Royal Philharmonic Orchestra, Nicola Benedetti, the Chineke! Orchestra, Akram Khan, and the National Theatre of Scotland.
You will need to book an e-ticket through the EIF website - tickets are by donation with no obligation to pay anything. There is no booking fee and no advertising, bar the mention of the strand's sponsor.
A minute or so after registering and booking your ticket, an email is delivered saying you can now catch the show.
On Tuesday, trad music trio Talisk blew away the cobwebs of the last year with a furiously up-tempo and upbeat in-person performance in the pop-up venue at Old College Quad.
The show, recorded with the kind of production values that you'd expect from broadcast television, was the first online, on-demand concert of the EIF "At Home" series to be released. The EIF is making the Talisk concert recording available until February 2022. 
Another event in the At Home series - Plays for Today: Women's Playwriting in Scotland is also up on the EIF website - it doesn't require booking.
Dance and Film
In Dancing in the Streets (20 August), the EIF will also be premiering four specially commissioned dance works created for film by acclaimed choreographers Alice Ripoll from Rio de Janeiro, Omar Rajeh from Beirut, Gregory Maqoma from Soweto and Janice Parker from Edinburgh.
Each of the four choreographers has produced a short film with their dancers responding to the past year and reflecting on their relationship with their home cities.
The dance programme is completed by a new film of Akram Khan's Chotto Xenos, available to stream on 14 and 15 August. Inspired by Akram Khan's solo show XENOS and created by Sue Buckmaster, Chotto Xenos visits the untold stories of colonial soldiers during the First World War.
Shows in the EIF's digital programme are being released this month and also October and November.