Image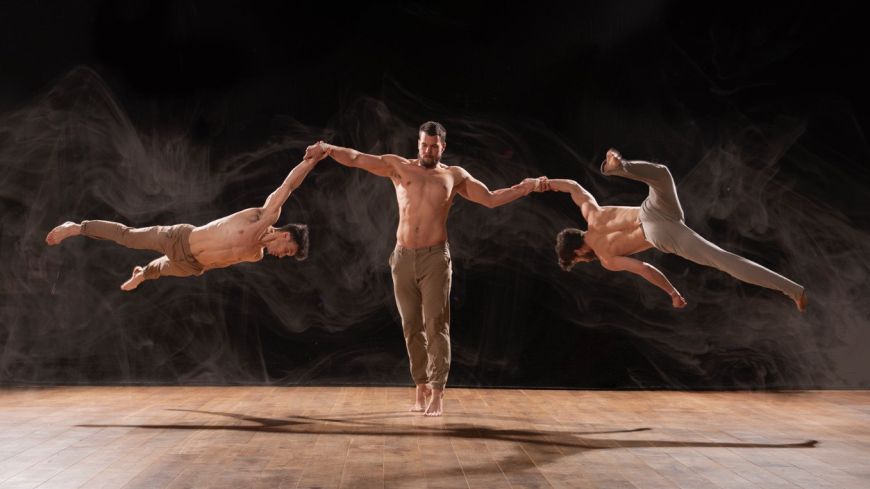 Credit
Bromance by Barely Methodical Troupe
After the months of uncertainty and gnawing anxiety, the start of the Fringe today feels like a major achievement. 
It may be smaller and more muted than in previous years. But, after Edinburgh's Festivals were cancelled last year due to the pandemic, there is relief and joy emanating from the Fringe Society - the charity that is the public face of the Fringe:
"The Edinburgh Fringe is BACK!" proclaimed Phoebe Waller-Bridge, President of the Fringe Society at today's launch.
"In an act of pure artistic heroism, the Fringe Society and thousands of artists, writers, dancers, actors, designers, comedians, musicians and creatives have fought to bring this festival back to the streets of glorious, glittering Edinburgh. We have a lot of time to make up for - and this festival is more than ready for you."
Shona McCarthy, Chief Executive, Edinburgh Festival Fringe Society, declared the accomplishment "nothing short of extraordinary". 
McCarthy added: "I'm enormously proud of the artists, venues, creatives and workers that have made this festival not only possible, but safe, engaging and entertaining. It's so good to be celebrating the Fringe again this August, and I'd like to thank every artist, producer, worker, audience member, funder, sponsor and supporter that has got us here today."
Edinburgh's Festivals, laid low so effectively last year, are slowly finding their feet.
The Edinburgh Art Festival is already under way, the Edinburgh International Festival starts  tomorrow, and in mid-August, the Book Festival and the Film Festival are due to get underway.
"I have never wanted to have a leaflet thrusted at me more," said Waller-Bridge. "We're being offered a giant cultural sprinkler after a year of drought and I can't wait to jump through it, shrieking, with you all".
The stages have been set in Covid-secured venues around the city: Assembly, Dance Base, French Institute, Gilded Balloon, Laughing Horse Free Festival, Monkey Barrel, PBH's Free Fringe, Pleasance, Scottish Storytelling Centre, the Stand, theSpaceUK, Summerhall and Zoo.
After the latest update on the Fringe web site there are 779 listed shows, 480 of them at in-person venues in Edinburgh and 300 shows are online.
This year's Fringe also features street events in managed locations; a range of community engagement work, including the return of Fringe Days Out; and a programme of activity for artists and arts industry professionals via Fringe Connect and Fringe Marketplace.
Street Performers
A scaled-back programme of live performances will be happening on the Royal Mile, running daily from 11.30am until 8.30pm in the High Street's designated Fringe safe street performance area, West Parliament Square.
There will also be a programme of activity on the Mound, as well as additional opportunities for buskers and other street artists "well known in the Fringe landscape".
Limits on audience numbers will be introduced in line with social distancing, and event details will be published online to audiences in advance to allow them to plan.
Strict hygiene measures will also be in place, including masks and sanitisation, to help everyone enjoy the events safely.
Covid health orders
In-person performances will be fully Covid compliant, and will follow the latest guidelines on social distancing, mask wearing, ventilation and hygiene.
Currently, live events must operate at one-metre distancing, but on the 9th August, Scotland is expected to move to level zero and restrictions on distancing will be dropped.
Every Fringe venue operates individually, so for capacity and distancing at individual Fringe shows check with the relevant venue.
Fringe 2021 runs from today til the 30th August. Tickets can be booked on the Fringe website