Image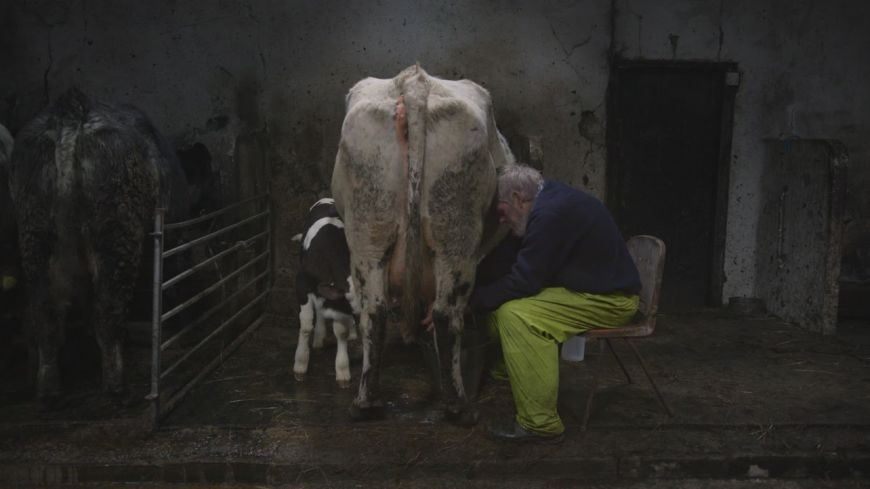 The World Premiere of Prince of Muck, a film shot on the tiny inhabited island of Muck, off Scotland's west coast, will simultaneously screen in 12 locations across Scotland on 19th August.
The screening of Prince of Muck, which forms part of this year's hybrid Edinburgh International Film Festival programme, will be screened in venues from Edinburgh's Filmhouse to Lerwick, Tiree to Tobermory and Inverness to Glasgow.
Cindy Jansen's documentary follows laird Lawrence MacEwen, who has farmed the Isle of Muck for most of his 80 years, creating a rural retreat that is in many respects of another era.
Revered for his eco-conscious stewardship in the 1970s, Lawrence now finds himself stubbornly battling to preserve his vision of the island for the next generation. 
"I first went to the Isle of Muck with an open curiosity, but quickly became fascinated by the complex nature of the way in which everyone on the island is interdependent," says Cindy Jansen.
"It made me think deeply about my own society, here in Holland, but I knew that in Muck, I had the opportunity to study the fragile balance between tradition and modernity in an entire 'micro society'. In Lawrence MacEwen, I found an engaging character, who is not only deeply embedded in the community, but who transcends the history of the island, as he struggles to accept that intergenerational change is profoundly challenging, but inevitable."
Rohan Crickmar, Documentary Programme Consultant for EIFF said: "Quite simply it is a celebration of the Scottish landscape and its people that focuses on the need to renew and evolve heritage and tradition to preserve a sense of community. It will allow you to see a part of Scotland rarely documented, and in a strikingly different way which highlights cultural commonalities across Europe's northlands."
Scottish Government Expo funding
Prince of Muck is one of three EIFF films screening simultaneously in cinemas across Scotland, with £50,000 support from the Scottish Government's Festivals Expo Fund, established in 2007. 
The previously announced Opening Film, Pig starring Nicolas Cage, and the Festival's Closing Film, Here Today, directed and starring Billy Crystal, will also have nationwide premieres.
EIFF CEO Ken Hay said the trio of films aims to celebrate "the communal cinema experience".
Full details of the screenings will be released with the full EIFF programme launch on 28th July but include:
Mareel Shetland
Tiree Isle of Tiree
Screen Machine Tobermory and Fort Augustus
Glasgow Film Theatre
Oban Phoenix
Macrobert Arts Centre Stirling
Eden Court Inverness
DCA Dundee
Heart of Hawick, Belmont
Filmhouse Aberdeen
Birks Cinema Aberfeldy
Filmhouse in Edinburgh