Image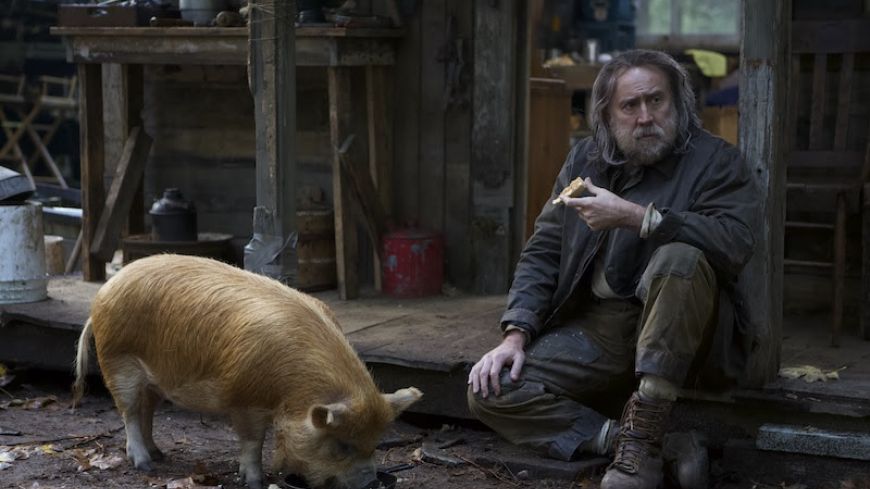 The 74th edition of Edinburgh International Film Festival will open with the European Premiere of Pig starring Nicolas Cage, on Wednesday 18th August at Festival Theatre, ahead of its nationwide release two days later.
The Academy-Award winning actor has earned acclaim for his performance, with trade mag Variety citing him as "at his melancholic best… a reminder that Cage is among the most gifted, fearless actors working today". The Washington Post said Cage gives  "a soulful performance of unexpected depth and quiet beauty."
In the film, a truffle hunter, who lives alone in the Oregonian wilderness, must return to his past in Portland in search of his beloved foraging pig after she is kidnapped.
Pig marks the directorial debut of Michael Sarnoski, who had edited and produced The Testimony which was shortlisted for the 2016 Academy Awards in the best documentary short category.
Nick Varley, Lead Guest Programmer of Edinburgh International Film Festival added: "Honouring the work of Nicolas Cage has become something of a tradition in Edinburgh and we are delighted to continue our long association with the premier of this most beautiful and thought provoking of films. From the moment the programming team viewed Pig we knew it was the film to open the 74th edition of the festival. Sincere thanks to Will Clarke and the team at Altitude for making the film available to us."
The closing film of the EIFF was previously announced as Billy Crystal's New-York set Here Today. Crystal, who directs for the first time in 20 years, produced, co-wrote and stars in the film alongside Tiffany Haddish.
Varley described the film as "a wonderfully charming and touching film about friendship and growing old".
"The onscreen chemistry between him and Tiffany Haddish is just a joy to watch. Bring your hankies and prepare to shed tears of laughter and sadness".
New look film festival
Due to Covid-19 restrictions, the 2020 EIFF did not go ahead as planned. However, the festival presented a programme online in partnership with Curzon Home Cinema, with a film each day of the 12 day festival. Films played for between 2 and 12 days, with live Q&As held with special guests.
With pandemic restrictions lingering in 2021, the EIFF moved from June to a shorter-than-normal August run this year (18th to 25th August).
The full programme will be announced on 28th July 2021, but some highlights have already been trailed, with the promise of in-person events in Edinburgh and beyond, playing alongside online festival screenings celebrating film's ability to bind us together in Filmhouse.
A network of cinemas across Scotland is set to collaborate in a "joyous communal celebration of the return to cinema".
The EIFF kicks off with a weekend of free, aquatically themed films at Port Edgar in South Queensferry, in "Film Fest on the Forth" on 31st July and 1st August.
Later in the month, there will be free outdoor screenings of films in St Andrew Square for 'Film Fest in the City' from the 19th to 25th August.
Also, the EIFF Talent Lab returns online to give practical support to 24 writers, directors or producers working on their first feature film and the EIFF Youth programme will run in person and in an online programme (20 – 23 August).
More EG coverage of the EIFF and book tickets at the Edinburgh International Film Festival web site.