Image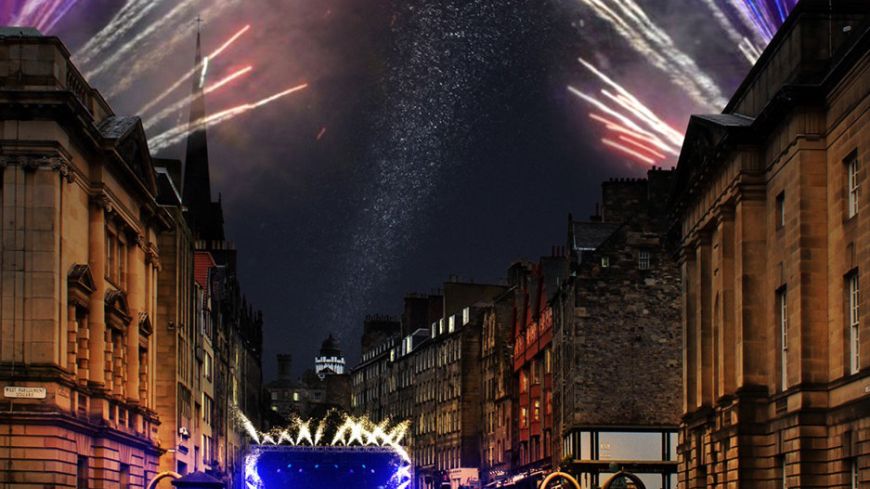 Christmas is over a month away, but Edinburgh's official celebrations kick off on Sunday at 3.30pm with Light Night.
This year's annual Christmas festival opener moves from George Street to the Royal Mile, with performances from local choirs, before Santa lights up the city with a "flying" appearance.
Where in previous years Light Night climaxed with fireworks from Charlotte Square, this year the grand finale at 5pm will be a 4 to 5-minute pyrotechnic light display. Traditional fireworks are not allowed on the Royal Mile.
Among Christmas lights switching on, will be the lights on the Norwegian Christmas tree which has been given to the City of Edinburgh from Hordaland County Council, as has been the tradition for over 30 years.
The event on the Royal Mile will be hosted by Forth 1's Arlene Stuart, and will feature five performances from separate groups on a stage near Cockburn Street.
The groups are:
The Community Choir of An Edinburgh Christmas Carol (The Lyceum, from 28 November) singing carols
Little Voices, Big Stars, a singing group which now boosts around 200 singers from Midlothian and Edinburgh
Intercultural Youth Scotland, a youth-led organisation which fights inequality, racism, discrimination and underachievement will give dance and music/spoken word performances
Rock Choir Live, the "world's largest, contemporary choir" with members from across Scotland and UK, will sing some feel-good numbers.
An ensemble from Lion King (Playhouse from 8 December) will perform three songs from the show, Circle of Life, Can You Feel the Love Tonight and He Lives in You.
Ama-zing Harmonies, a community-focused singing group in North West Edinburgh that brings together people of all ages and backgrounds through music and dance. The group recognises singing is a fantastic way to spread happiness, improve and promote health and well-being, alleviates stress, and creates a sense of community to enhance wellbeing and unite people.
"Light Night brings Edinburgh together like no other event can. It's a completely free, community-focused celebration people from all corners of the Capital take part in," said the Lord Provost of Edinburgh, Frank Ross. 
"This year, it's also helping to raise money for the OneCity Trust. By providing grants to local organisations like Ama-zing Harmonies, who will showcase their skills on the night, the OneCity Trust works year-round to fight inequality and exclusion in Edinburgh. Join us on the Royal Mile for this feel-good start to the festive season and see Santa himself switch-on Edinburgh's Christmas lights," added Ross.
Ama from Ama-zing Harmonies said: "Ama-zing Harmonies aims to bring communities together through the shared love of music. We believe through music we can bring back community spirit, integrate and celebrate our diversity.
OneCity Trust is Edinburgh's Christmas official charity partner. Last year, 50p per ticket donations for each Silent Light and Edinburgh's Hogmanay's Torchlight Procession raised a total of almost £30,000 for OneCity Trust.
The charity will be bucket-shaking at Light Night.
This is the seventh Christmas festival produced by Underbelly on behalf of the City of Edinburgh. Underbelly has been under fire in recent weeks over the size and safety of the Christmas Market site.
While it appears the market will earn the council's safety seal of approval for its due opening date today, many have criticised the scale of the temporary site and over-commercialisation of public park space in an area that is renowned for its heritage value. It also came to light that Underbelly didn't have a planning permit for the market this year and last.
After tumultuous preparations, Ed Bartlam and Charlie Wood, directors of Underbelly, will be glad when the festival is finally underway.