Image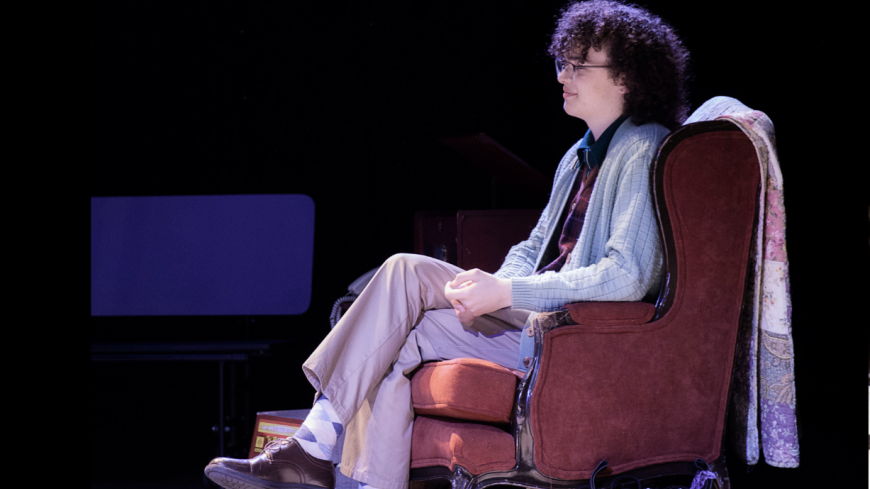 Company
AHSTF by WorldStrides presents Charter Oak High School
Production
Lisa Lambert (music and lyrics), Greg Morrison (music and lyrics), Bob Martin (book), Don McKellar (book), Nicole Pedroche (director), Chris Nevarez (music director), Wesley Bonilla (choreographer/AD), Melissa Harms (lead parent), Jimmy Parker (lighting programmer), Ivy Nixon (stage manager), Sydney Cong (sound board),
Performers
Tyler Guntenspergen (Man in Chair), Lily Carredano (Janet Van de Graaf), Nicholas Castaño (Robert Martin), Leila Boiner (The Chaperone), Micheal Saraos (Adolpho), Madeleine Harp (Mrs. Tottendale), Lorenzo Villegas (Underling), John Lavapie (Feldzig), Elijah Granucci (George), Nicolette Owen (Kitty), Gangster One (Emily Wong), Gangster Two (Nathaniel Harms), Hannah Chung (Trix/Ensemble), Juan Gonzalez (Superintendent/Ensemble), Xelha Senar (Ensemble), Max Jimeno (Ensemble), Bella Perez (Ensemble), Patty Danha (Ensemble)
Quirky and hilarious comedy musical The Drowsy Chaperone, brought to the 2023 Edinburgh Fringe by the American High School Theatre Festival (AHSTF), is an absolute gas. 
Lights up on a die-hard musical theatre fan, sitting in their arm chair amongst beloved records and a bottle of brandy. He is about to share with the audience his favourite show, ignoring any fourth wall to walk us through every scene and historical factoid behind the (fictitious) production. His living room comes alive with the comical tale of a beautiful bride and her uproarious wedding day, complete with a few surprises along the way. 
This endlessly fun and inventive show has all the trappings and trimmings of a golden era musical, wrapped in a flamboyant, tongue-in-cheek bow. Anything teetering on too cloying is deliberate and adds to the clever over-the-top-ness of it all. 
Tyler Guntenspergen plays Man In Chair, arguably one of the best characters in all of musical theatre, as he should be played: camp, interactive, twee, sassy and adorable. 
Strong performances in particular come from Leila Boiner as the drowsy chaperone herself, John Lavapie as the dapper but anxious producer Feldzig and the fully committed and scene-stealing Micheal Saraos as Adolfo. There is a strong ensemble here with individual character work clear and no throwaway moments or gestures, something special to see in a group so young. Two fellas in particular (Nicholas Castaño as Robert Martin and Elijah Granucci as George) deliver an impressive and snazzy tap dance number to thunderous applause. The musical track accompaniment proves too loud for many of the soloists, but some overcome this with added projection. 
Modernisation of the script aids in editing the piece down to a tidy hour and half for Fringe purposes as well as in updating some more tired tropes of earlier versions of the production. Stripped back for a Fringe run, this piece doesn't suffer from minimal props and set - in fact, the blocking is smooth and seeing this show in the round dazzles.
This is a love letter to the comfort a good musical can bring, to the delicious escapism we all feel when the overture sets in and the lights dim. With Charter Oak High School at the helm of this romp, The Drowsy Chaperone is a downright ode to the theatre kid. 
"It does what a musical is supposed to do; it takes you to another world. And it gives you a little tune to carry in your head."
9 Aug final performance
Suitability: 12+ (Guideline)